Vampire: The Masquerade – Swansong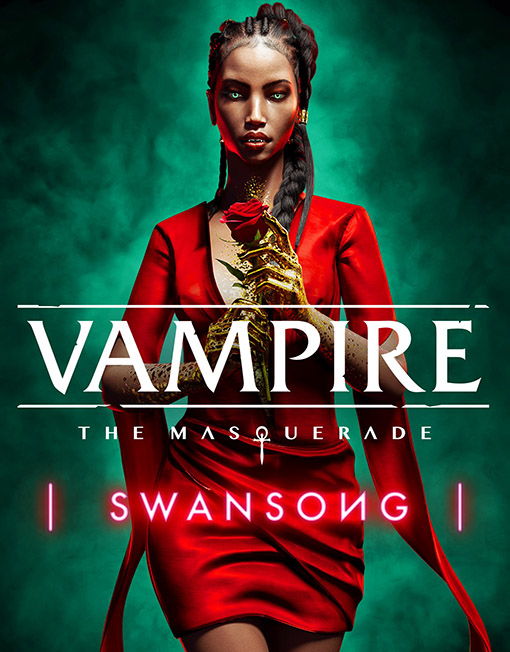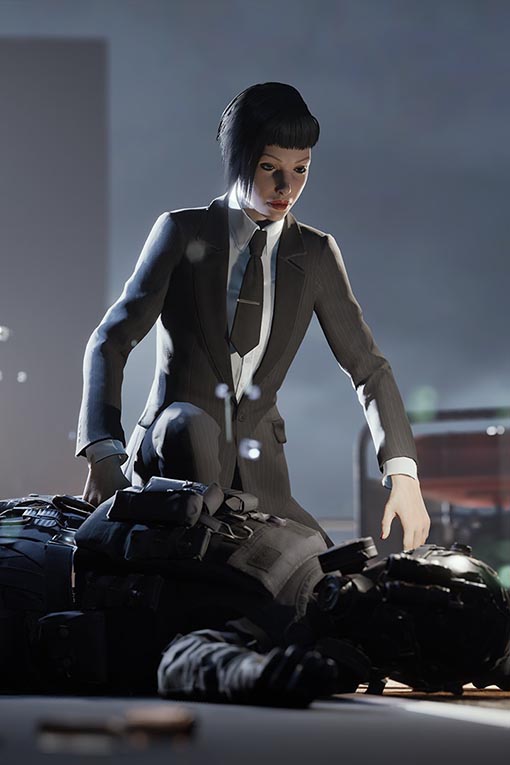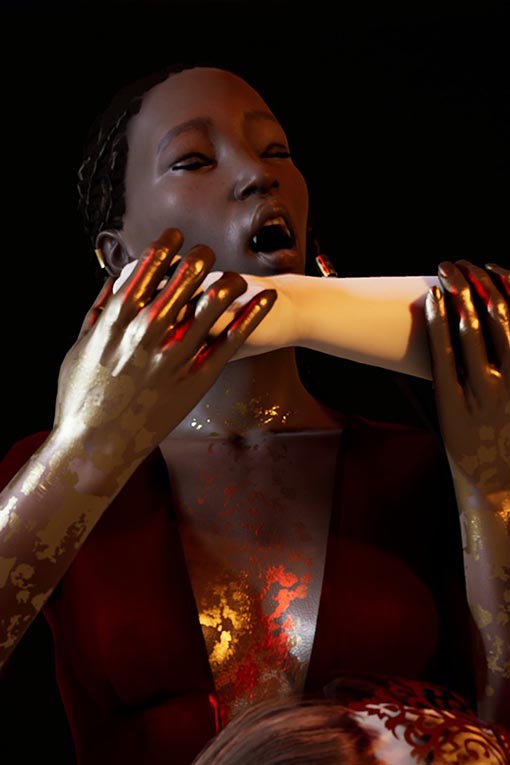 Play as 3 vampires, wield their powers wisely, and strike the right balance between your human and animal side in a heart-pounding story in which your choices will decide the fate of Boston.
Description
Based on the cult role-playing game and developed by specialists in the genre, Vampire: The Masquerade – Swansong is a narrative RPG in which your every choice determines the fate of the three main characters and of the Boston Camarilla.
WELCOME TO THE WORLD OF DARKNESS
What if vampires were real? What if these bloodthirsty predators lived hidden among us in complex societies and had been hatching conspiracies for thousands of years? And what if you became one of them?
In Vampire: The Masquerade, you play as these alluring monsters in a sophisticated world where the lines between the real and supernatural are always blurred.
A HEART-POUNDING THRILLER
Hazel Iversen, the Swan, is the new Prince of the Boston Camarilla. An iron hand in a velvet glove, she intends to assert her power and respect the Masquerade, the vampiric law designed to ensure humans never learn of the existence of these creatures of the night. But nothing works as planned. With rumors of plots, murders and power struggles, you must work in the shadows to protect your Sect in a pulsating investigation that plunges Boston into chaos.
PLAY AS 3 ORIGINAL VAMPIRES
Play as 3 vampires who are over a hundred years old. Progress in the game through their intertwined destinies, deal with their different points of view and use their character sheets to try to separate the truth from the lies. Each character has their own vampiric abilities and disciplines that you can upgrade individually to suit your preferred approach. Will you choose intimidation, seduction or stealth? It's your decision, as long as you can sate your Hunger for blood.
GAMEPLAY WITH CONSEQUENCES
With its unique gameplay, Swansong puts emphasis on the consequences of your actions in both the investigation and your social interactions with other characters.
Analyze each situation carefully because your decisions can have huge consequences on your heroes' lives and the fate of the Boston Camarilla.
Additional information
| | |
| --- | --- |
| Hardware | PC |
| Region | Worldwide, UK / EU |
| Platform | Epic Games |
| Genre | RPG |
| Metacritic Rating | 69 |
System Requirements
PC Requirements
Minimum:
OS: Windows 10
Processor: Intel Core i5-2300, 2.80 GHz
Memory: 6GB
Graphics: Radeon HD 7790, 4 GB / GeForce GTX 750Ti, 4 GB
Recommended:
OS: Windows 10
Processor: Intel Core i5-3470, 3.20 GHz
Memory: 8GB
Graphics: GeForce GTX 1070
Product FAQ
What's included with Vampire The Masquerade Swansong?
Vampire The Masquerade Swansong base game for PC – downloaded via Epic Games.
Is there any region lock for Vampire The Masquerade Swansong?
No. There is no region lock. This game can be played worldwide.
How will I receive my download for Vampire The Masquerade Swansong?
We process your order and send out your game key through a delivery email. This is typically done within 10-15 minutes during our online times (9am – 10pm UK). Once you receive your game key, you can follow our activation guide to redeem the key on the corresponding platform.
How do I activate the key for Vampire The Masquerade Swansong?
We provide a step-by-step guide for all platforms. Simply follow the activation guide provided with game key.
CD Key FAQ
All of our products are digitally delivered in the form of a CD key or product code. Our products are all redeemable via official platforms such as Steam, Origin, Xbox etc.
What is a CD key?
The CD key is the serial number or product code which is usually made up of a combination of letters and numbers. This key or code is used to activate the product and is normally found on a sticker inside the game case or booklet. When purchased the CD key allows you to register and activate the relevant game or software. All of our CD keys are currently provided in simple text format.
How does digital delivery work?
After completing the purchase at checkout we verify the purchase according to our fraud checks to ensure that the purchase is genuine. Following this you will receive an email containing your CD key or product code along with full download instructions.
Need further information?
If you require any further information then be sure to check our Frequently Asked Questions page.
If your question is not answered in the FAQ then please Contact Us.