Galactic Civilizations II: Ultimate Edition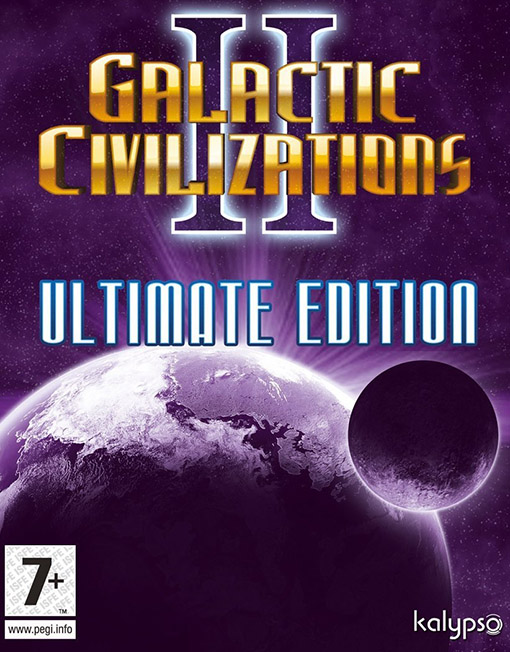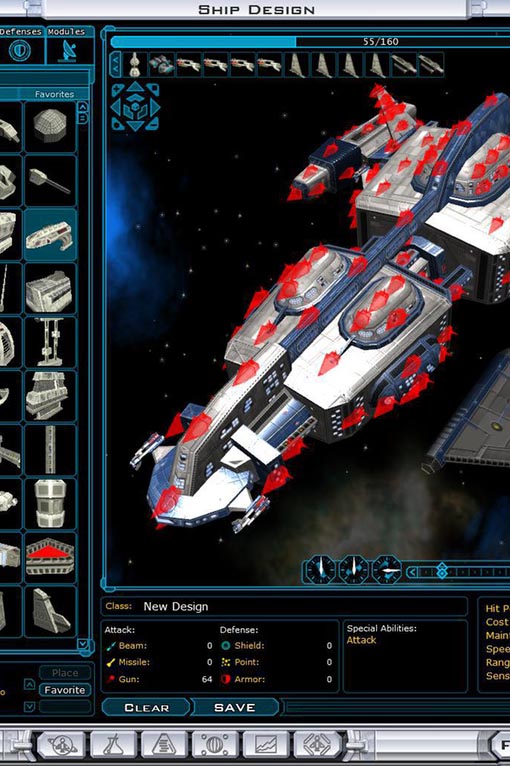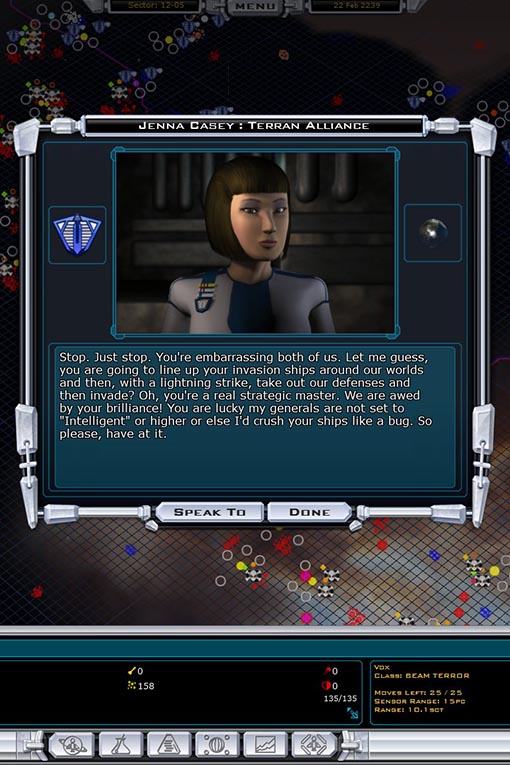 Get the complete GalCiv II saga including Galactic Civilizations II: Dread Lords, the expansion pack Dark Avatar, and the newest expansion pack Twilight of the Arnor!
Description
Get the complete Galactic Civilizations II saga including the acclaimed PC strategy game of the year Galactic Civilizations II: Dread Lords, the award winning expansion pack Dark Avatar, and the newest expansion pack Twilight of the Arnor!
Galactic Civilizations II: Dread Lords: Galactic Civilizations II is the sequel to 2003's hit turn-based strategy game of the same name. The player takes on the role of the leader of a space-faring civilization and must guide its expansion in a hostile galaxy. Gamers must balance their economic, technological, diplomatic, cultural, and military power to forge alliances, fight wars, and ultimately dominate the galaxy. The game is single-player and allows the player to play randomly generated galactic maps or play through a multi-mission campaign that tells the story of an ancient enemy called the Dread Lords.
Galactic Civilizations II: Dark Avatar: The expansion pack for Stardock's award-winning hit strategy game, Galactic Civilizations II: Dread Lords. This expansion pack not only adds the usual content that expansion packs tend to do such as new opponents, new units and a new campaign. It also greatly expands the game play of Galactic Civilizations II. New features include asteroid belts on the map that can be mined for resources, unique planets that require special technologies to colonize, spies to conduct sabotage and destabilization (or used to protect your worlds from the same), new types of diplomatic treaties, an enhanced artificial intelligence engine, and much more!
Galactic Civilizations II: Twilight of the Arnor: The year is 2227 and the fire of war is consuming the galaxy thanks to the manipulations of the evil Dread Lords. But the remaining factions, led by the humans, have a plan to rid the galaxy of the Dread Lords once and for all.
Expand the Galactic Civilizations II universe with Terror Stars, unique technology trees per civilization, Map editors, Custom Scenario makers, campaign editors, new types of ships, new planetary improvements, and much more!
Game Features:
Beautiful 3D engine brings planets, stars, asteroids and ship battles to life.
Create custom 3D ships piece-by-piece with your Shipyard.
Play as any of a dozen unique civilizations or create your own.
Multiple paths to victory: Military conquest, cultural domination, political alliance, technological supremacy or ascension.
Addictive gameplay: Dynamic galaxies ranging from tiny to gigantic.
Superior multi-threaded artificial intelligence enables computer players to provide a challenge without having to cheat.
Put your scores online via the Metaverse and compete with players from around the world.
Fully moddable design enables players to create unique opponents, graphics and scenarios.
Advanced diplomacy enables players to trade, make treaties, alliances and more.
Additional information
| | |
| --- | --- |
| Hardware | PC |
| Region | Worldwide |
| Platform | Steam |
| Genre | Indie, Strategy |
| Metacritic Rating | 92 |
System Requirements
PC Requirements
Minimum:
Operating system: Windows® XP SP3 / Vista™ SP2 / Windows® 7 / 8.1 / 10
Processor: Intel® Pentium® III 1 GHz (or AMD equivalent)
Memory: 512 MB (1 GB for Windows 7 / Vista)
Hard disk space: 2 GB
Video:64 MB DirectX 9.0c Compatible Video Card
Sound: DirectX® 9.0c Compatible Sound Card
DirectX®: DirectX® 9.0c
Other Requirements: Broadband Internet connection, also to activate this game you must create a Stardock account while launching the game on Steam.
Product FAQ
What's included with Galactic Civilizations II Ultimate Edition?
Galactic Civilizations II Ultimate Edition base game for PC – downloaded via Steam.
Is there any region lock for Galactic Civilizations II Ultimate Edition?
No. There is no region lock. This game can be played worldwide.
How will I receive my download for Galactic Civilizations II Ultimate Edition?
We process your order and send out your game key through a delivery email. This is typically done within 10-15 minutes during our online times (9am – 10pm UK). Once you receive your game key, you can follow our activation guide to redeem the key on the corresponding platform.
How do I activate the key for Galactic Civilizations II Ultimate Edition?
We provide a step-by-step guide for all platforms. Simply follow the activation guide provided with game key.
CD Key FAQ
All of our products are digitally delivered in the form of a CD key or product code. Our products are all redeemable via official platforms such as Steam, Origin, Xbox etc.
What is a CD key?
The CD key is the serial number or product code which is usually made up of a combination of letters and numbers. This key or code is used to activate the product and is normally found on a sticker inside the game case or booklet. When purchased the CD key allows you to register and activate the relevant game or software. All of our CD keys are currently provided in simple text format.
How does digital delivery work?
After completing the purchase at checkout we verify the purchase according to our fraud checks to ensure that the purchase is genuine. Following this you will receive an email containing your CD key or product code along with full download instructions.
Need further information?
If you require any further information then be sure to check our Frequently Asked Questions page.
If your question is not answered in the FAQ then please Contact Us.