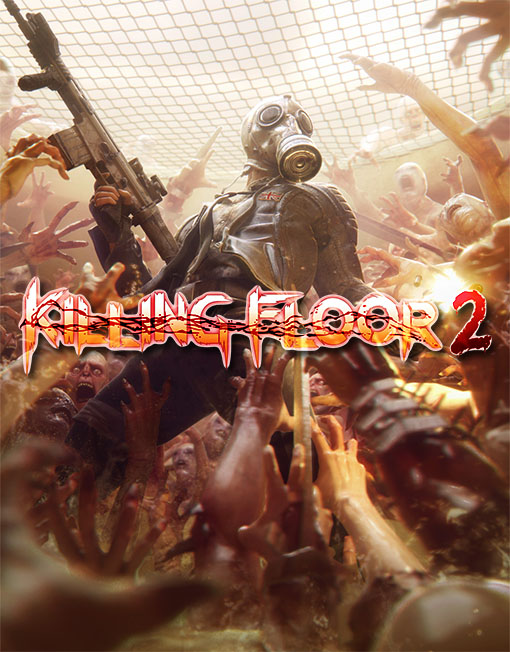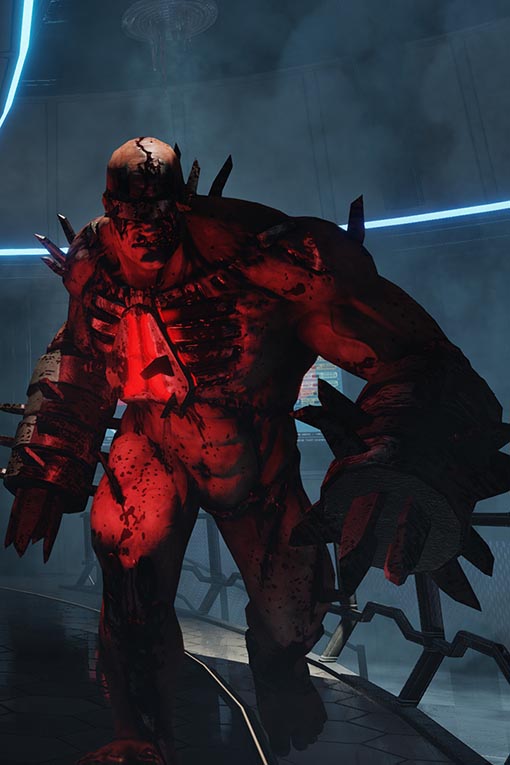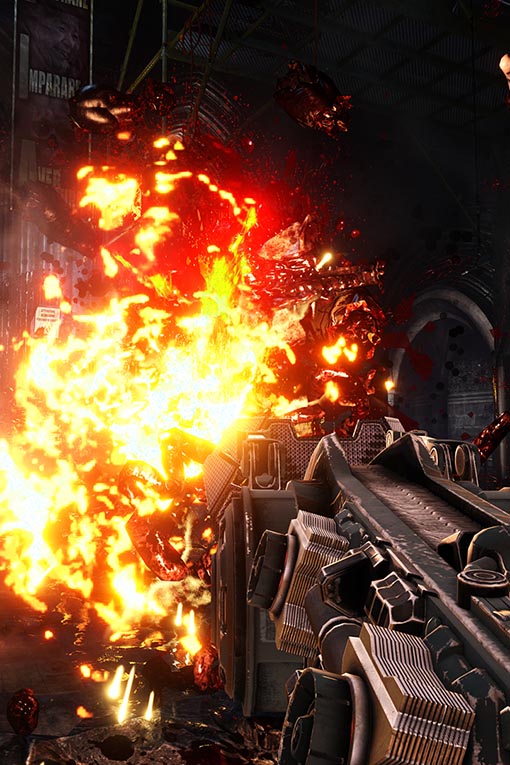 6-player co-op Zed-slaughtering mayhem. And now, 12-player Versus Survival mode, too – now you can BE the Zeds!
Description
In KILLING FLOOR 2, players descend into continental Europe where the outbreak caused by Horzine Biotech's failed experiment has quickly spread and gained unstoppable momentum, essentially paralyzing the European Union— Just one month after the events in the original KILLING FLOOR, the specimen clones are everywhere and civilization is in disarray; communications have failed, governments have collapsed, and military forces have been systematically eradicated. The people of Europe know survival and self-preservation too well and lucky survivors have gone into hiding.
Not all have given up hope though… A group of civilians and mercenaries have banded together to combat the outbreak and established privately funded operation bases across Europe. Upon tracking specimen clone outbreaks, players will descend into zed-laden hot zones and exterminate them.
Game Features:
Visceral Gore – KILLING FLOOR 2 ramps up the gore with a proprietary, high powered persistent blood system bringing new levels of fidelity to the genre. Players will send entrails, severed limbs, and blood flying as they wade through hordes of enemies. But they need to watch out! If caught, enemies will rip them, and their entire party limb from limb
6 player co-op or solo play- A multitude of varied playable characters await for players to choose from as they enter the fray in online co-op mode or solo mode for those willing to brave the horrific specimens alone
Versus Survival Game Mode – Be the Zed! A 12 player PvP mode where two teams take turns playing Humans vs. Zeds in a pair of short matches. In the first match, one team plays Humans and the other Zeds until the humans all die during a single round or they beat the boss. For the second match the teams switch sides and when the battle is completed both teams receive a score based on their performance and the higher score wins!
Terrifying Zeds – New enemies and fan favorites from the original game are back with expanded and smarter artificial intelligence, dishing out powerful attacks, working as a group to weaken the player's party and pushing the challenge level and fear factor to new levels
Unique Blend Of Weaponry – From modern militaristic assault rifles, brutal improvised makeshift weapons, classic historical guns, and off the wall "Mad Scientist" weapons, KILLING FLOOR 2 has a unique blend of killing tools that will satisfy any gamer
Expanded Perk System – Perks from the original game have been reimagined with more added to the fold. All perks now progress with meaningful talent choices that amplify different play styles, giving players a progression path that is expansive and full of rewarding milestones
Brutal Melee Combat – KILLING FLOOR 2 reinvents melee combat completely. Players now have control over the type of melee attacks they can perform, enabling them to deliver bone-breaking crippling attacks to Zeds
Additional information
| | |
| --- | --- |
| Hardware | PC |
| Region | Worldwide |
| Platform | Steam |
| Genre | Action, Shooter, Survival |
| Metacritic Rating | 75 |
System Requirements
PC Requirements
Minimum:
Requires a 64-bit processor and operating system
OS: Win7 64-bit, Win8/8.1 64-bit
Processor: Core 2 Duo E8200 2.66GHz or Phenom II X2 545
Memory: 3 GB RAM
Graphics: GeForce GTS 250 or Radeon HD 4830
DirectX: Version 10
Network: Broadband Internet connection
Storage: 20 GB available space
Additional Notes: UNSUPPORTED HARDWARE: IntelHD Integrated Graphics Chips, 32-bit Operating Systems, NVIDIA ® FleX features require a GeForce ® GTX™ 770 or higher (GeForce ® GTX™ 980 recommended)
Recommended:
Requires a 64-bit processor and operating system
OS: Windows 10 64-bit
Processor: Core 2 Quad Q9550 2.83GHz or Phenom II X4 955
Memory: 4 GB RAM
Graphics: GeForce GTX 560 or Radeon HD 6950
DirectX: Version 11
Network: Broadband Internet connection
Storage: 50 GB available space
Additional Notes: NVIDIA ® FleX features require a GeForce ® GTX™ 770 or higher (GeForce ® GTX™ 980 recommended)
Product FAQ
What's included with Killing Floor 2?
Killing Floor 2 base game for PC – downloaded via Steam.
Is there any region lock for Killing Floor 2?
No. There is no region lock. This game can be played worldwide.
How will I receive my download for Killing Floor 2?
We process your order and send out your game key through a delivery email. This is typically done within 10-15 minutes during our online times (9am – 10pm UK). Once you receive your game key, you can follow our activation guide to redeem the key on the corresponding platform.
How do I activate the key for Killing Floor 2?
We provide a step-by-step guide for all platforms. Simply follow the activation guide provided with game key.
CD Key FAQ
All of our products are digitally delivered in the form of a CD key or product code. Our products are all redeemable via official platforms such as Steam, Origin, Xbox etc.
What is a CD key?
The CD key is the serial number or product code which is usually made up of a combination of letters and numbers. This key or code is used to activate the product and is normally found on a sticker inside the game case or booklet. When purchased the CD key allows you to register and activate the relevant game or software. All of our CD keys are currently provided in simple text format.
How does digital delivery work?
After completing the purchase at checkout we verify the purchase according to our fraud checks to ensure that the purchase is genuine. Following this you will receive an email containing your CD key or product code along with full download instructions.
Need further information?
If you require any further information then be sure to check our Frequently Asked Questions page.
If your question is not answered in the FAQ then please Contact Us.