Mutant Year Zero: Road to Eden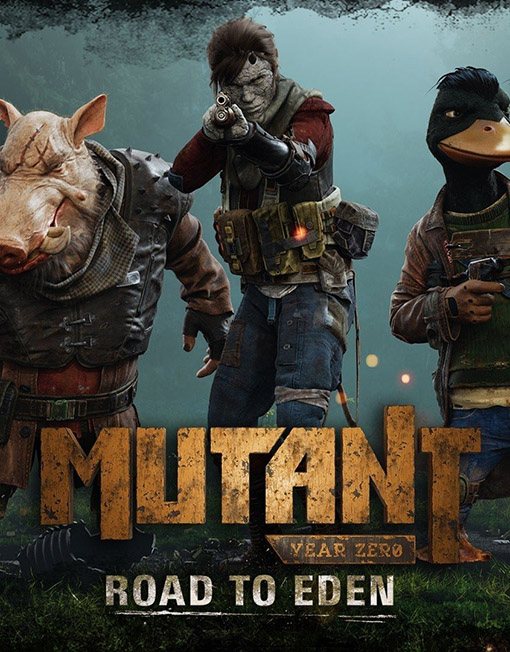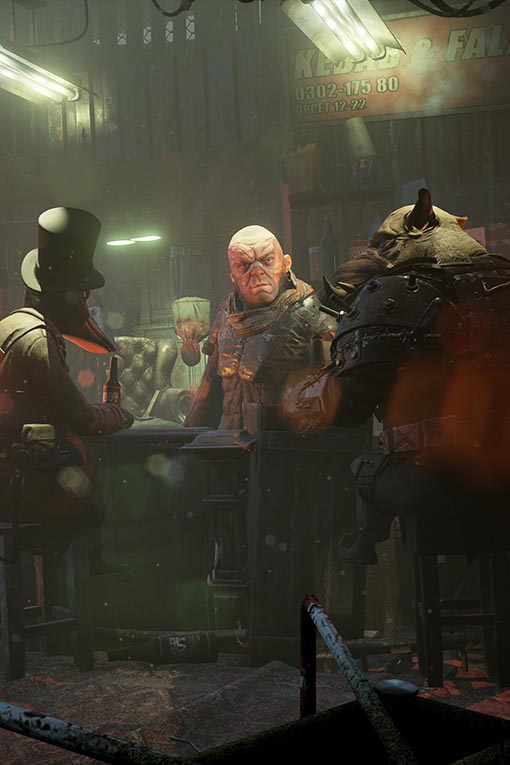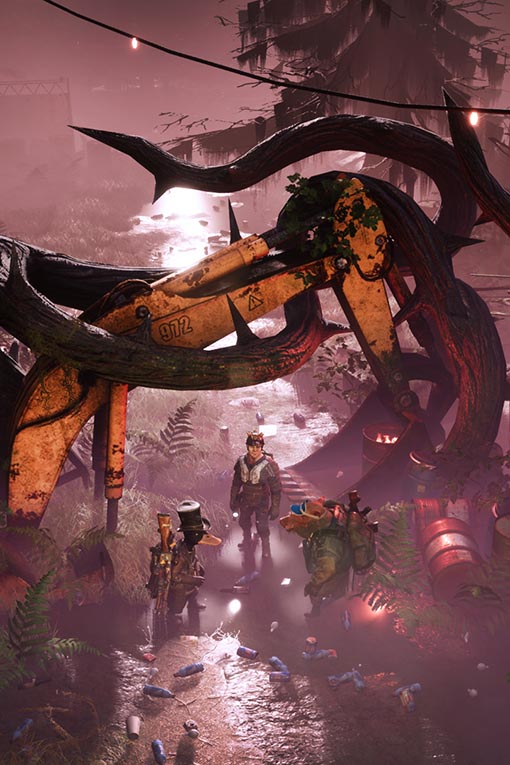 A tactical adventure game combining the turn-based combat of XCOM with story, exploration, stealth, and strategy. Take control of a team of Mutants navigating a post-human Earth. Created by a team including former HITMAN leads and the designer of PAYDAY.
Description
From a team including former designers of HITMAN and PAYDAY comes Mutant Year Zero: Road to Eden, a tactical adventure game that combines the turn-based combat of XCOM with real-time stealth and exploration of a post-human world reclaimed by nature… and Mutants.
Of course the world ends.
It was just a question of time. Extreme climate change, global economic crisis, a lethal pandemic, and increasing tension between old and new superpowers. For the first time since 1945 nuclear weapons were used in armed conflict. Mushroom clouds rose from east to west before the dust settled.
Now it's over and the Earth is still. Nature has invaded ruined cities. Wind sweeps through empty streets, turned into graveyards.
The humans are all gone. Scavenging through the remains of civilization are the Mutants, deformed humanoids and animals alike, searching for salvation or just something to eat. To survive, you and your companions must venture out to explore the Zone.
Maybe one day you will find the Eden of legends, the ancients' haven in the middle of hell. That's where truth awaits, the stories say. Maybe you will find your answers there.
Then again, maybe it's all bullshit.
Tactical Combat
Mutant Year Zero: Road to Eden is the ultimate fix for your tactical strategy addiction. Dive into a deep, turn-based, tactical combat system inspired by the XCOM games.
Explore a Post -Human Earth
Journey through a post-human world of abandoned cities, crumbling highways, and overgrown countryside. Check back at the Ark, a neon-bathed oasis of ill repute and questionable characters, to restock your supplies and plan out your next adventure.
Control a Team of Mutants
A duck with an attitude problem and a boar with anger issues; these aren't your typical heroes. Get to know Dux, Bormin, Selma, and many other characters each with their own unique personality and deranged perspective on the world and their situation.
Master the Stealthy Approach
Sneak through shadows to avoid conflict or to catch enemies unaware. Real-time stealth allows you full control of approach: sneak into an enemy camp, position the team of Mutants to your advantage, and gain the element of surprise.
Unlock Mutations
Unlock new mutations and abilities for your Mutants, such as Selma's grasping vines, Bormin's Charge, and Dux' uncanny ability to sneak into a camp full of enemies unnoticed, despite being a 4-foot tall walking, talking duck with a crossbow.
Dynamic Environment
Use the environment to your advantage. Stay out of floodlights, hide from line of sight, or just blast down fully destructible walls and buildings and wreak utter havoc.
LOOT, LOOT EVERYWHERE
From makeshift slingshots to high-powered rifles and top hats to police vests, make sure you equip your Mutants for the dangers ahead. Nothing says post-human quite like a mutated boar in spiked metal armor charging at you with a blunderbuss in his hands.
Additional information
| | |
| --- | --- |
| Hardware | PC |
| Region | Worldwide |
| Platform | Steam |
| Genre | Adventure, RPG, Strategy |
| Metacritic Rating | 78 |
System Requirements
PC Requirements
Minimum:
Requires a 64-bit processor and operating system
OS: Windows 7 64 Bit/ Windows 8 64 Bit/ Windows 10 64 Bit
Processor: Intel Core i5-760 / AMD Phenom II X4 965
Memory: 6 GB RAM
Graphics: NVidia GTX 580 / AMD Radeon HD 7870
DirectX: Version 11
Storage: 8 GB available space
Recommended:
Requires a 64-bit processor and operating system
OS: Windows 7 64 Bit/ Windows 8 64 Bit/ Windows 10 64 Bit
Processor: Intel Core i7-6700K/ AMD Ryzen 5 1600X
Memory: 8 GB RAM
Graphics: Nvidia GTX 970 / AMD Radeon RX 480
DirectX: Version 11
Storage: 8 GB available space
Product FAQ
What's included with Mutant Year Zero Road to Eden?
Mutant Year Zero Road to Eden base game for PC – downloaded via Steam.
Is there any region lock for Mutant Year Zero Road to Eden?
No. There is no region lock. This game can be played worldwide.
How will I receive my download for Mutant Year Zero Road to Eden?
We process your order and send out your game key through a delivery email. This is typically done within 10-15 minutes during our online times (9am – 10pm UK). Once you receive your game key, you can follow our activation guide to redeem the key on the corresponding platform.
How do I activate the key for Mutant Year Zero Road to Eden?
We provide a step-by-step guide for all platforms. Simply follow the activation guide provided with game key.
CD Key FAQ
All of our products are digitally delivered in the form of a CD key or product code. Our products are all redeemable via official platforms such as Steam, Origin, Xbox etc.
What is a CD key?
The CD key is the serial number or product code which is usually made up of a combination of letters and numbers. This key or code is used to activate the product and is normally found on a sticker inside the game case or booklet. When purchased the CD key allows you to register and activate the relevant game or software. All of our CD keys are currently provided in simple text format.
How does digital delivery work?
After completing the purchase at checkout we verify the purchase according to our fraud checks to ensure that the purchase is genuine. Following this you will receive an email containing your CD key or product code along with full download instructions.
Need further information?
If you require any further information then be sure to check our Frequently Asked Questions page.
If your question is not answered in the FAQ then please Contact Us.