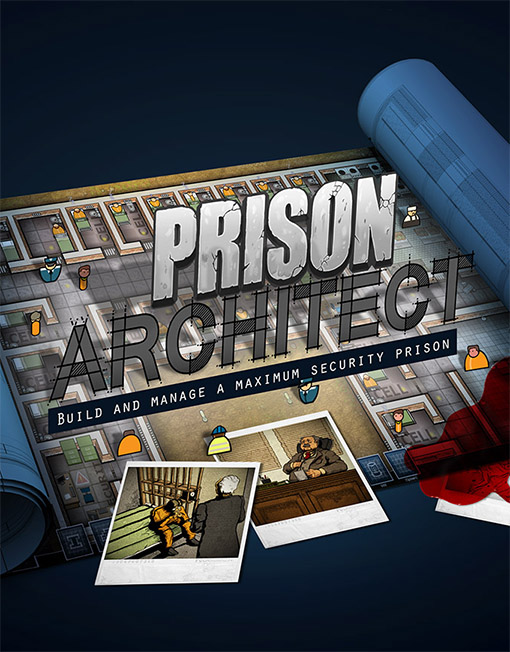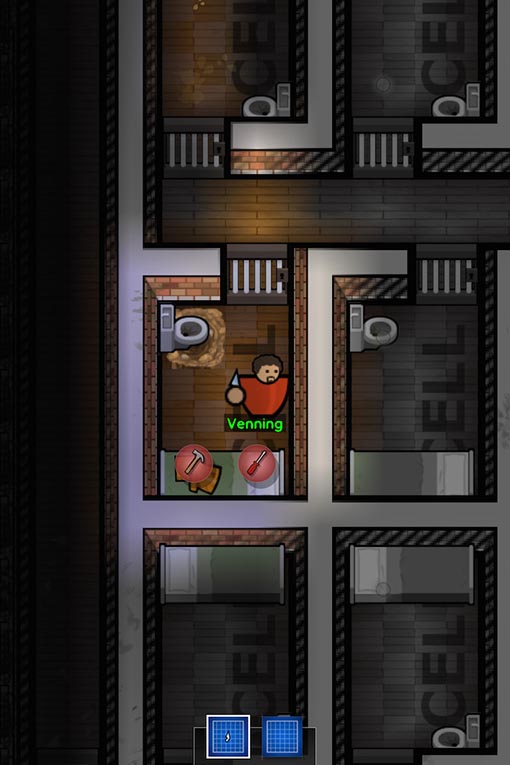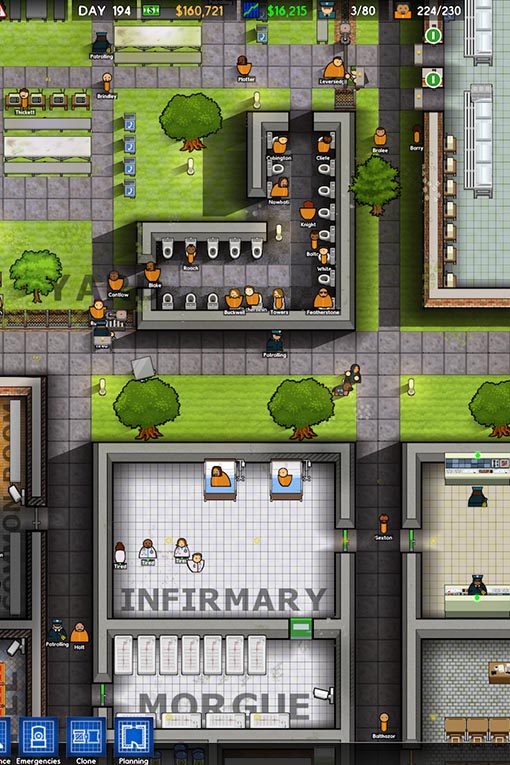 Build and Manage A Maximum Security Prison.
Description
Build and Manage A Maximum Security Prison.
Build and manage a Maximum Security Prison. As the sun casts it's early morning rays on a beautiful patch of countryside the clock starts ticking. You've got to crack on and build a holding cell to detain the job­ lot of maximum security prisoners that are trundling to your future prison on their yellow bus. As your workmen lay the last brick you don't have a moment to let them rest as they need to get started on the first proper cell block so you can make room for the next prisoner intake. Once they've all got a place to lay their weary heads the fun can really start.
You'll need a canteen, infirmary and a guard room, oh, and don't forget to plumb in a toilet, or things will get messy, but what about a workout area? Or solitary confinement cells? Or an execution chamber?
Inspired by Dungeon Keeper, Dwarf Fortress and Theme Hospital and with over 1 million players having spent time inside, Prison Architect is the world's best lock-­em-­up.
Story Mode
Prison Architect opens with the story of Edward, a man facing the electric chair for committing a crime of passion. This is followed by four additional chapters focusing on different characters and aspects of prison life. From Mafia Dons to power-crazed senators, Prison Architect has them all! To bring these characters to life, Introversion teamed up with award winning professional writer Chris Hastings, producing an enthralling tale of corruption and human misery set against the background of the modern prison industrial complex.
Escape Mode
Finished your supermax? Got guard dogs roving every corridor and prisoners eating out of your hand? Now you can live the horror by firing up escape mode and play as a prisoner hell-bent on getting the hell out of dodge.
Dig a tunnel, go for the armoury or start a riot and slip out in the chaos, it's entirely up to you! Figure out how to escape from your own creation, or hit the random button and load one of the 12,000 prisons created by the steam community, whichever you choose it's not going to be easy…
Additional information
| | |
| --- | --- |
| Hardware | PC, MAC, Linux & SteamOS |
| Region | Worldwide |
| Platform | Steam |
| Genre | Indie, Simulation, Strategy |
| Metacritic Rating | 83 |
System Requirements
PC Requirements
Minimum:
OS:XP
Processor:Intel Core2 Duo 2.4Ghz or Higher / AMD 3Ghz or Higher
Memory:4 GB RAM
Graphics:Nvidia 8600 / Radeon equivalent (2009 era)
Hard Drive:300 MB HD space
---
MAC Requirements
Minimum:
Processor:2009 era Macbook Pro, Core2 Duo processor
Memory:4 GB RAM
Hard Drive:300 MB HD space
---
Linux & SteamOS Requirements
Minimum:
OS: Ubuntu 14.04 or later
Processor: Intel Core2 Duo 2.4Ghz or Higher / AMD 3Ghz or Higher
Memory: 4 GB RAM
Graphics: Nvidia 8600 / Radeon equivalent (2009 era)
Hard Drive: 300 MB HD space
Product FAQ
What's included with Prison Architect?
Prison Architect base game for PC, Mac, Linux & SteamOS – downloaded via Steam.
Is there any region lock for Prison Architect?
No. There is no region lock. This game can be played worldwide.
How will I receive my download for Prison Architect?
We process your order and send out your game key through a delivery email. This is typically done within 10-15 minutes during our online times (9am – 10pm UK). Once you receive your game key, you can follow our activation guide to redeem the key on the corresponding platform.
How do I activate the key for Prison Architect?
We provide a step-by-step guide for all platforms. Simply follow the activation guide provided with game key.
CD Key FAQ
All of our products are digitally delivered in the form of a CD key or product code. Our products are all redeemable via official platforms such as Steam, Origin, Xbox etc.
What is a CD key?
The CD key is the serial number or product code which is usually made up of a combination of letters and numbers. This key or code is used to activate the product and is normally found on a sticker inside the game case or booklet. When purchased the CD key allows you to register and activate the relevant game or software. All of our CD keys are currently provided in simple text format.
How does digital delivery work?
After completing the purchase at checkout we verify the purchase according to our fraud checks to ensure that the purchase is genuine. Following this you will receive an email containing your CD key or product code along with full download instructions.
Need further information?
If you require any further information then be sure to check our Frequently Asked Questions page.
If your question is not answered in the FAQ then please Contact Us.