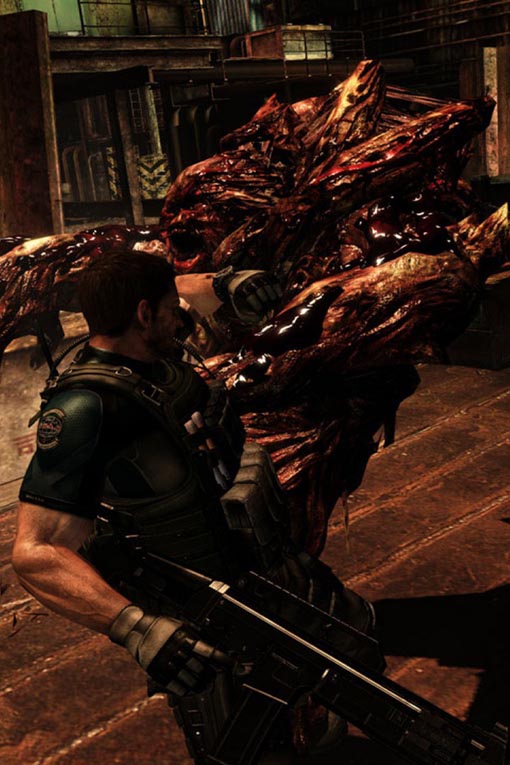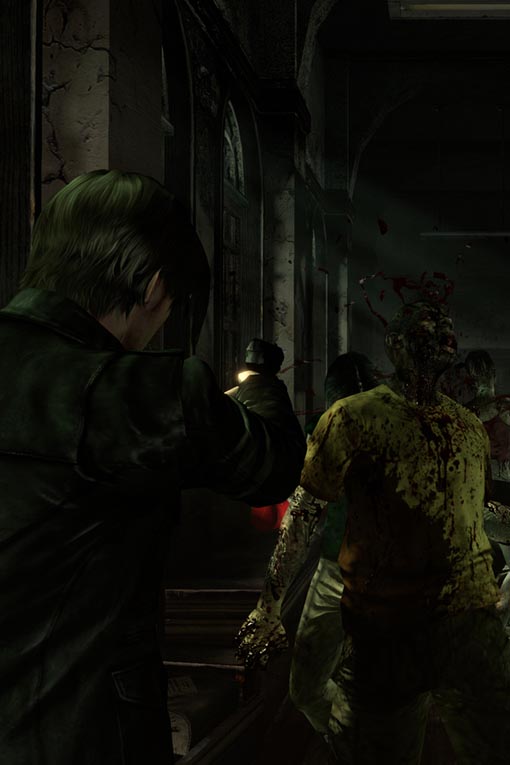 Blending action and survival horror, Resident Evil 6 promises to be the dramatic horror experience of 2013.
Description
Blending action and survival horror, Resident Evil 6 promises to be the dramatic horror experience of 2013. Resident Evil favorites Leon S. Kennedy, Chris Redfield and Ada Wong are joined by new characters, including Jake Muller, to face a new horror, the highly virulent C-virus, as the narrative moves between North America, the war-torn Eastern European state of Edonia and the Chinese city of Lanshiang.
With four distinct, yet interwoven story threads, each with their own pair of protagonists for either solo or co-op play, both offline and online, not only will Resident Evil 6 deliver both different perspectives and gameplay styles but, with the introduction of the innovative Crossover mechanic players will be able to team up and share the horror. At key moments during the game, up to four players can join together online to tackle a specific situation, with some stages seeing the usual partnerships swapped to further increase the depth of gameplay.
Game Features:
Horror on a global scale – No longer confined to a specific location, the outbreak of the C-virus is worldwide with the action taking place in North America, Eastern Europe and China The most expansive Resident Evil game to date- Experience the horror through four distinct yet intertwined campaigns:
Crossover Gameplay – Not only does each story cross paths, but so does the action – At significant points when the narrative draws pairs of characters together, the all new Crossover mechanic allows up to four players to experience the horror together online
Solo or co-op play – Resident Evil 6 delivers both single and two player co-op gameplay either offline or online (however Ada Wong's campaign is one player only)
New threats on the rise – Confront the results of the C-virus in all its varied and deadly forms including zombies, J'avo, Chrysalids, and much more Agent Hunt Mode – In this all new online mode for the Resident Evil series, experience the action from the other side. As a 'hunter', join the enemy side to become one of the game's zombies, J'avo or other C-virus mutations and infiltrate another active game session to eliminate the human characters.
Play your way – Use skill points to upgrade your character to provide faster reload speed, improved firepower or increase your health bar with the Character Skill system
Redesigned control system – Resident Evil 6 features an evolved control system allowing players to shoot while moving; slide; roll in any direction and to take cover along with the addition of an enhanced melee attack
Mercenaries returns – Players will once more be able to enjoy the highly popular Mercenaries Mode
The Mercenaries No Mercy – An experience available only on your PC, this additional mode is packed with twice as many enemies as The Mercenaries!
7 Additional Stages for the Extra Content Modes – Previously available for purchase as DLC for the console versions, these 7 additional stages come as *standard on the PC version. (*These stages are unlocked via achievements.)
Left 4 Dead 2 Crossover Patch – Scheduled to be released for free via the April 5 2013 Title Update. Blast your way through The Mercenaries No Mercy as your favorite Left 4 Dead 2 characterswith the Infected appearing as enemies as well!
Compatible with Console Version Feature Updates/RE.NET – The PC version is compatible with all of the latest features that have been added to the console versions, and is compatible with RE.NET too.
Additional information
| | |
| --- | --- |
| Hardware | PC |
| Region | Worldwide, UK / EU |
| Platform | Steam |
| Genre | Action, Adventure, Horror |
| Metacritic Rating | 69 |
System Requirements
PC Requirements
Minimum:
OS:Windows Vista®/XP, Windows 7, Windows 8
Processor:: Intel® CoreTM2 Duo 2.4 Ghz or better, AMD AthlonTM X2 2.8 Ghz or better
Memory:2 GB RAM
Graphics:NVIDIA® GeForce® 8800GTS or better
DirectX®:9.0c
Hard Drive:16 GB HD space
Sound:Standard audio device
Other Requirements:Broadband Internet connection
Recommended:
OS:Windows Vista®/XP, Windows 7, Windows 8
Processor:Intel® CoreTM2 Quad 2.7 Ghz or better, AMD PhenomTM II X4 3 Ghz or better
Memory:4 GB RAM
Graphics:NVIDIA® GeForce® GTX 560 or better
DirectX®:9.0c
Hard Drive:16 GB HD space
Sound:Standard audio device
Product FAQ
What's included with Resident Evil 6?
Resident Evil 6 base game for PC – downloaded via Steam.
How will I receive my download for Resident Evil 6?
We process your order and send out your game key through a delivery email. This is typically done within 10-15 minutes during our online times (9am – 10pm UK). Once you receive your game key, you can follow our activation guide to redeem the key on the corresponding platform.
How do I activate the key for Resident Evil 6?
We provide a step-by-step guide for all platforms. Simply follow the activation guide provided with game key.
CD Key FAQ
All of our products are digitally delivered in the form of a CD key or product code. Our products are all redeemable via official platforms such as Steam, Origin, Xbox etc.
What is a CD key?
The CD key is the serial number or product code which is usually made up of a combination of letters and numbers. This key or code is used to activate the product and is normally found on a sticker inside the game case or booklet. When purchased the CD key allows you to register and activate the relevant game or software. All of our CD keys are currently provided in simple text format.
How does digital delivery work?
After completing the purchase at checkout we verify the purchase according to our fraud checks to ensure that the purchase is genuine. Following this you will receive an email containing your CD key or product code along with full download instructions.
Need further information?
If you require any further information then be sure to check our Frequently Asked Questions page.
If your question is not answered in the FAQ then please Contact Us.