Assassin's Creed Chronicles: Trilogy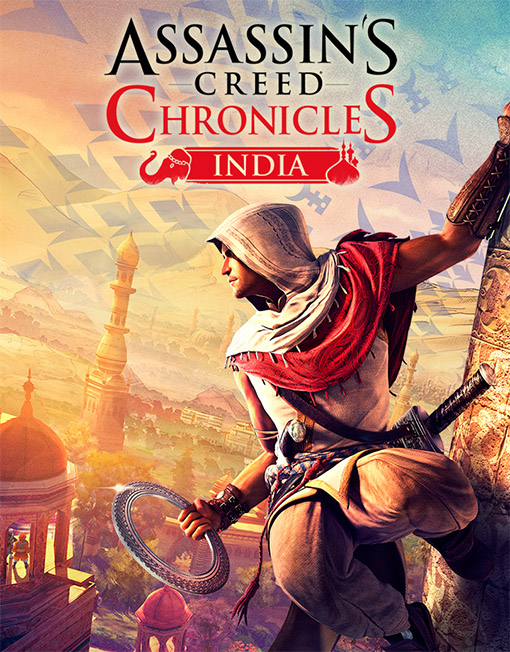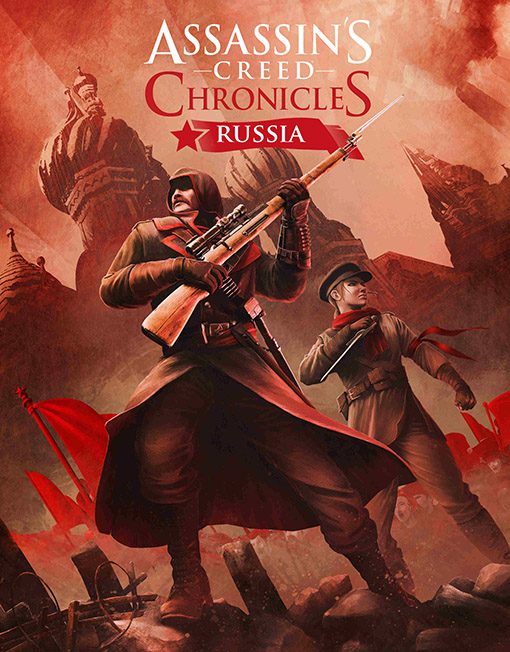 Three Assassins, Three Journeys, One Creed
Description
Three Assassins, Three Journeys, One Creed
Assassin's Creed Chronicles: China
Assassin's Creed Chronicles: China takes place in China, 1526, as the Ming dynasty starts to crumble. You embody Shao Jun, the last remaining Assassin of the Chinese Brotherhood, returning to her homeland with a vendetta. Newly trained by the legendary Ezio Auditore, she is hell-bent on exacting vengeance and restoring her fallen Brotherhood.
Assassin's Creed Chronicles: India
Assassin's Creed Chronicles: India throws you into the tension between the Sikh Empire and the East India Company in 1841. When a Master Templar arrives with a mysterious item that used to belong to the Assassin Order, Arbaaz Mir must discover why he's come, steal back the item, and protect his friends and his lover.
Assassin's Creed Chronicles: Russia
Assassin's Creed Chronicles: Russia occurs in Russia, 1918. Nikolai Orelov wants to leave with his family, but is required to perform one last mission for the Assassin Order: infiltrate the house where the tsar's family is being held by the Bolsheviks and steal an artifact that has been fought over by Assassins and Templars for centuries. Along the way, he witnesses the massacre of the tsar's children, but manages to save the princess, Anastasia. He must escape the Templars while protecting the artifact and Anastasia.
Additional information
| | |
| --- | --- |
| Hardware | PC |
| Region | Worldwide |
| Platform | Ubisoft Connect |
| Genre | Action, Adventure, Platformer |
Product FAQ
What's included with Assassin's Creed Chronicles: Trilogy?
Assassin's Creed Chronicles: Trilogy includes the Assassin's Creed Chronicles collection – China, India & Russia -for PC – downloaded via Uplay.
Is there any region lock for Assassin's Creed Chronicles: Trilogy?
No. There is no region lock. This game can be played worldwide.
How will I receive my download for Assassin's Creed Chronicles: Trilogy?
We process your order and send out your game key through a delivery email. This is typically done within 10-15 minutes during our online times (9am – 10pm UK). Once you receive your game key, you can follow our activation guide to redeem the key on the corresponding platform.
How do I activate the key for Assassin's Creed Chronicles: Trilogy?
We provide a step-by-step guide for all platforms. Simply follow the activation guide provided with game key.
CD Key FAQ
All of our products are digitally delivered in the form of a CD key or product code. Our products are all redeemable via official platforms such as Steam, Origin, Xbox etc.
What is a CD key?
The CD key is the serial number or product code which is usually made up of a combination of letters and numbers. This key or code is used to activate the product and is normally found on a sticker inside the game case or booklet. When purchased the CD key allows you to register and activate the relevant game or software. All of our CD keys are currently provided in simple text format.
How does digital delivery work?
After completing the purchase at checkout we verify the purchase according to our fraud checks to ensure that the purchase is genuine. Following this you will receive an email containing your CD key or product code along with full download instructions.
Need further information?
If you require any further information then be sure to check our Frequently Asked Questions page.
If your question is not answered in the FAQ then please Contact Us.