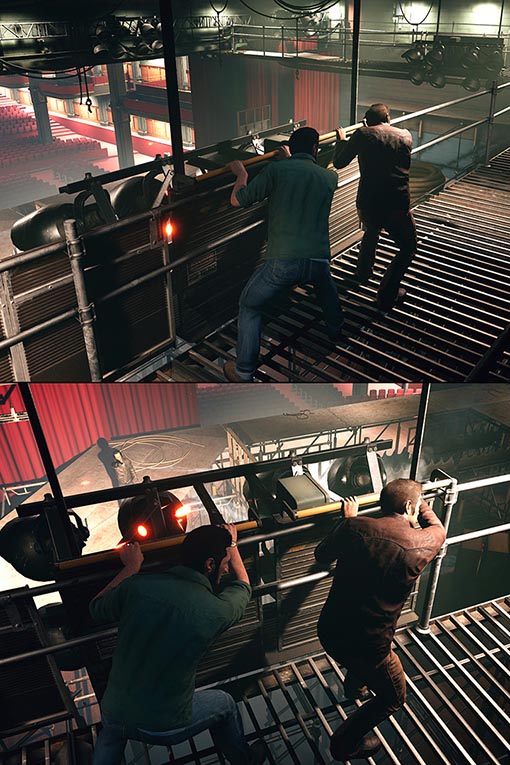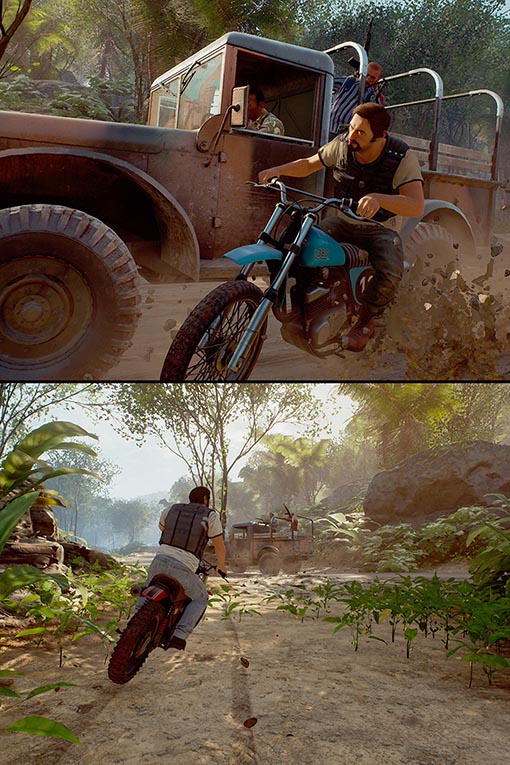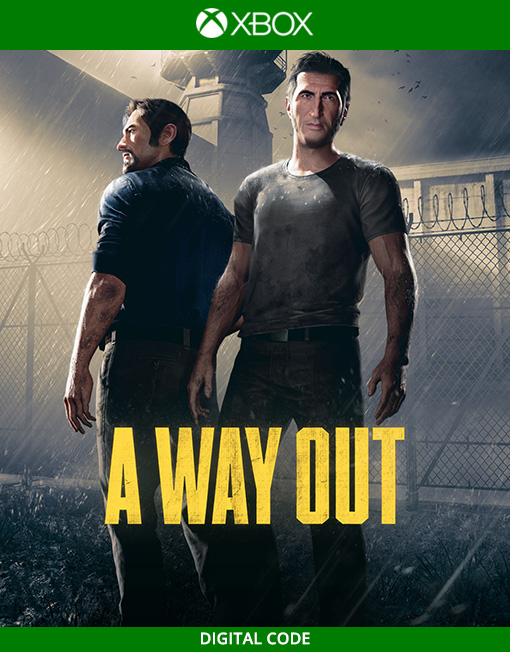 A Way Out is an exclusively co-op adventure where you play the role of one of two prisoners making their daring escape from prison.
Xbox One
Xbox Series X|S Compatible – NOT Optimized
Description
From the creators of Brothers – A Tale of Two Sons comes A Way Out, an exclusively co-op adventure where you play the role of one of two prisoners making their daring escape from prison. What begins as a thrilling breakout quickly turns into an unpredictable, emotional adventure unlike anything seen or played before. A Way Out is an experience that must be played with two players. Each player controls one of the main characters, Leo and Vincent, in a reluctant alliance to break out of prison and gain their freedom.
Game Features:
CHOOSE YOUR CHARACTER – LEO – A hardened inmate with escape in his sights, Leo isn't the type to make friends. No matter the obstacle, Leo is willing to get his hands dirty and do whatever it takes to get the job done. VINCENT – Even though he's fresh off the prison bus, Vincent is determined to break out. With quick wits and nothing left to lose, he'll prove that he's not to be underestimated by anyone, inside prison or out.
TOGETHER THEY'LL FIND A WAY OUT – Escaping prison with a complete stranger isn't ideal circumstances, but Leo and Vincent have too much riding on it to second-guess themselves now. As freedom gets closer and closer, they'll have to learn to trust each other if they want to make it to the other side.
WORK TOGETHER TO BREAK FREE – Use teamwork to solve puzzles and overcome obstacles.
EXPERIENCE A VARIETY OF GAMEPLAY – Sneak, fight, run, drive, even go for a little fishing along the way.
Note:
THIS PRODUCT IS CO-OP ONLY.
Additional information
| | |
| --- | --- |
| Hardware | Xbox One, Xbox Series X|S |
| Region | Worldwide, UK |
| Platform | Xbox Live |
| Genre | Adventure |
| Metacritic Rating | 78 |
Product FAQ
What's included with A Way Out?
A Way Out base game downloaded via Xbox Live.
Which Xbox consoles is A Way Out compatible with?
A Way Out is compatible with:
Is A Way Out optimized for Xbox Series X|S?
No. A Way Out is NOT optimized for Xbox Series X|S but can still be played on the Series X|S like a regular Xbox One game.
Is there any region lock for A Way Out?
No. There is no region lock. This game can be played worldwide.
How will I receive my download for A Way Out?
We process your order and send out your game key through a delivery email. This is typically done within 10-15 minutes during our online times (9am – 10pm UK). Once you receive your game key, you can follow our activation guide to redeem the key on the corresponding platform.
How do I activate the key for A Way Out?
We provide a step-by-step guide for all platforms. Simply follow the activation guide provided with game key.
CD Key FAQ
All of our products are digitally delivered in the form of a CD key or product code. Our products are all redeemable via official platforms such as Steam, Origin, Xbox etc.
What is a CD key?
The CD key is the serial number or product code which is usually made up of a combination of letters and numbers. This key or code is used to activate the product and is normally found on a sticker inside the game case or booklet. When purchased the CD key allows you to register and activate the relevant game or software. All of our CD keys are currently provided in simple text format.
How does digital delivery work?
After completing the purchase at checkout we verify the purchase according to our fraud checks to ensure that the purchase is genuine. Following this you will receive an email containing your CD key or product code along with full download instructions.
Need further information?
If you require any further information then be sure to check our Frequently Asked Questions page.
If your question is not answered in the FAQ then please Contact Us.