Overwatch: Legendary Edition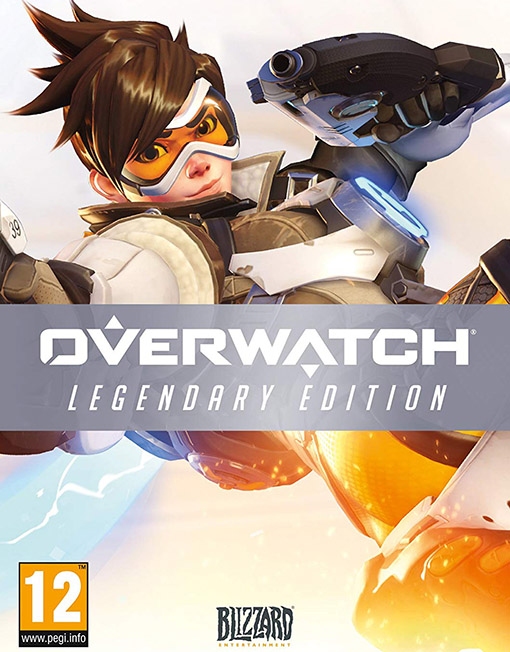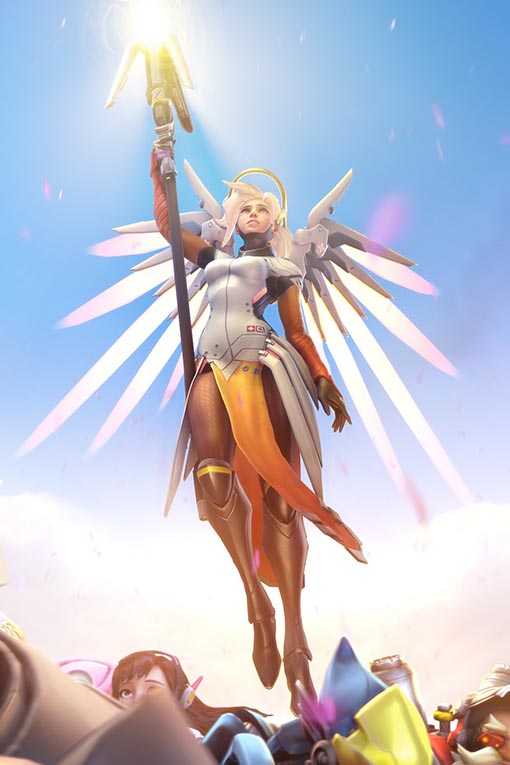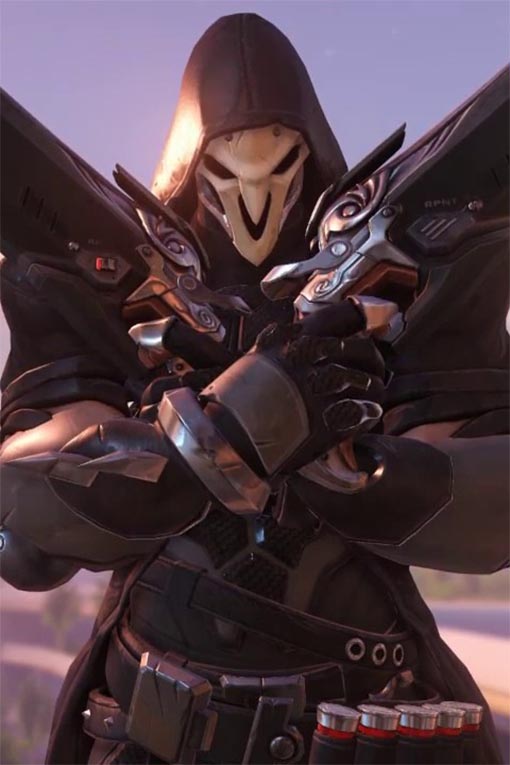 Clash on the battlefields of tomorrow and choose your hero from a diverse cast of soldiers, scientists, adventurers, and oddities. Bend time, defy physics, and unleash an array of extraordinary powers and weapons. Engage your enemies in iconic locations from around the globe in the ultimate team-based shooter. Take your place in Overwatch. The world needs heroes.
Description
The Legendary Edition includes:

Overwatch® – 5 Epic and 5 Legendary Skins –Kick start your collection with this select set of 5 epic and 5 legendary skins, including Okami Hanzo, Shrike Ana, and Mystery Man McCree, and customize the appearance of some of your favorite Overwatch heroes.
Overwatch – Hero Skins: Pay homage to the original Overwatch strike force by wearing the vintage skins Blackwatch Reyes or Strike-Commander Morrison. Explore other heroes' origins with Overgrown Bastion, Security Chief Pharah, and even Slipstream Tracer!
Heroes of the Storm – Tracer Hero: Jump into the Nexus with Tracer and surprise your enemies in the blink of an eye.
World of Warcraft® – Baby Winston Pet: Adorably cuddly and highly intellectual, the Baby Winston pet will be at your side as you fight your way through Azeroth.
Diablo® III – Mercy's Wings: Slay demonic forces throughout the High Heavens and Burning Hells as you don Mercy's wings. All of Sanctuary will know of your allegiance to Overwatch!
StarCraft® II – In-game Portraits: With brand new portraits of Tracer, Reaper, Pharah, Winston, Bastion, and Soldier: 76, you're sure to become a champion of the Koprulu Sector.
Overwatch:
Experience the extraordinary
Speed up and slow down time. Rain destruction from above in an experimental, jet-powered armor suit. Stalk your prey as a wraith-like assassin that can appear anywhere, anytime. Unleash powers like Dragonstrike, Transcendence, and Graviton Surge. Every hero has a unique set of extraordinary game-changing abilities.
Play heroes, not classes
Every hero has a unique perspective on the battlefield and a story behind how they arrived there. You are a champion of a bygone age wielding his punishing rocket hammer in the service of honor, a robotic monk committed to healing the rifts between man and machine, a genetically engineered gorilla who also happens to be a brilliant scientist, and many, many more.
Fight for the future… together
Teamwork is imperative for survival as you enter the fight with friends and comrades. Careful coordination will prove the difference between victory and defeat as your team combines the formidable powers at your disposal to devastating effect.
Shift your perspective
Just when it seems like your team is destined to go down in defeat, switch heroes on the fly and change the course of the battle. But don't forget that your opponents can do the same. Master the game within the game as both teams shift strategies and heroes in a constant dance to gain the upper hand.
The world is your battlefield
Protect the secrets of the mysterious Temple of Anubis in Egypt, safely escort an EMP device through King's Row in London, and do battle at other key locations around the planet. Every map has its own distinct feel with unique gameplay and team-based objectives.
Additional information
| | |
| --- | --- |
| Hardware | PC |
| Region | Worldwide |
| Platform | Battle.net |
| Genre | Action, Shooter |
| Metacritic Rating | 91 |
System Requirements
PC Requirements
Minimum:
Operating System: Windows® 7 / Windows® 8 / Windows® 10 64-bit (latest Service Pack)
Processor: Intel® Core™ i3 or AMD Phenom™ X3 8650
Video: NVIDIA® GeForce® GTX 460, ATI Radeon™ HD 4850, or Intel® HD Graphics 4400
Memory: 4 GB RAM
Storage: 30 GB available hard drive space
Internet: Broadband internet connection
Resolution: 1024 x 768 minimum display resolution
Recommended:
Operating System: Windows® 7 / Windows® 8 / Windows® 10 64-bit (latest Service Pack)
Processor: Intel® Core™ i5 or AMD Phenom™ II X3 or better
Video: NVIDIA® GeForce® GTX 660 or AMD Radeon™ HD 7950 or better
Memory: 6 GB RAM
Storage: 30 GB available hard drive space
Internet: Broadband internet connection
Resolution: 1024 x 768 minimum display resolution
Product FAQ
What's included with Overwatch Legendary Edition?
Overwatch Legendary Edition base game for PC – downloaded via Battle.net.
Is there any region lock for Overwatch Legendary Edition?
No. There is no region lock. This game can be played worldwide.
How will I receive my download for Overwatch Legendary Edition?
We process your order and send out your game key through a delivery email. This is typically done within 10-15 minutes during our online times (9am – 10pm UK). Once you receive your game key, you can follow our activation guide to redeem the key on the corresponding platform.
How do I activate the key for Overwatch Legendary Edition?
We provide a step-by-step guide for all platforms. Simply follow the activation guide provided with game key.
CD Key FAQ
All of our products are digitally delivered in the form of a CD key or product code. Our products are all redeemable via official platforms such as Steam, Origin, Xbox etc.
What is a CD key?
The CD key is the serial number or product code which is usually made up of a combination of letters and numbers. This key or code is used to activate the product and is normally found on a sticker inside the game case or booklet. When purchased the CD key allows you to register and activate the relevant game or software. All of our CD keys are currently provided in simple text format.
How does digital delivery work?
After completing the purchase at checkout we verify the purchase according to our fraud checks to ensure that the purchase is genuine. Following this you will receive an email containing your CD key or product code along with full download instructions.
Need further information?
If you require any further information then be sure to check our Frequently Asked Questions page.
If your question is not answered in the FAQ then please Contact Us.