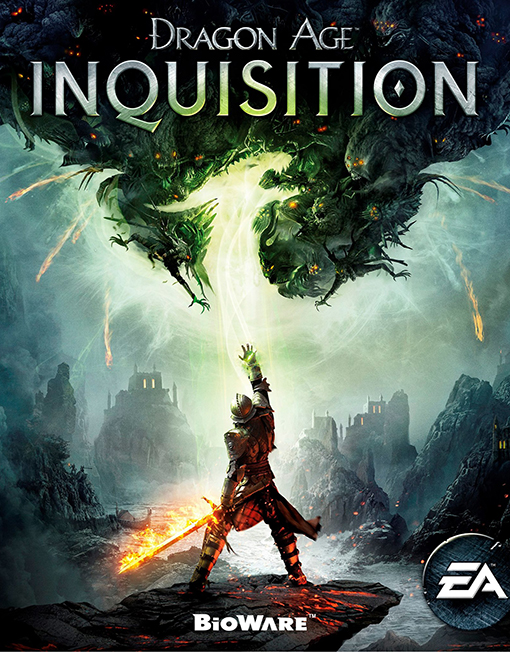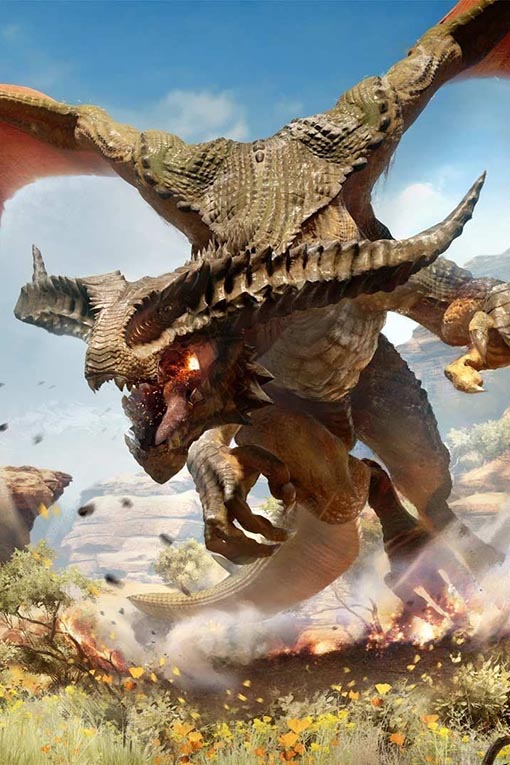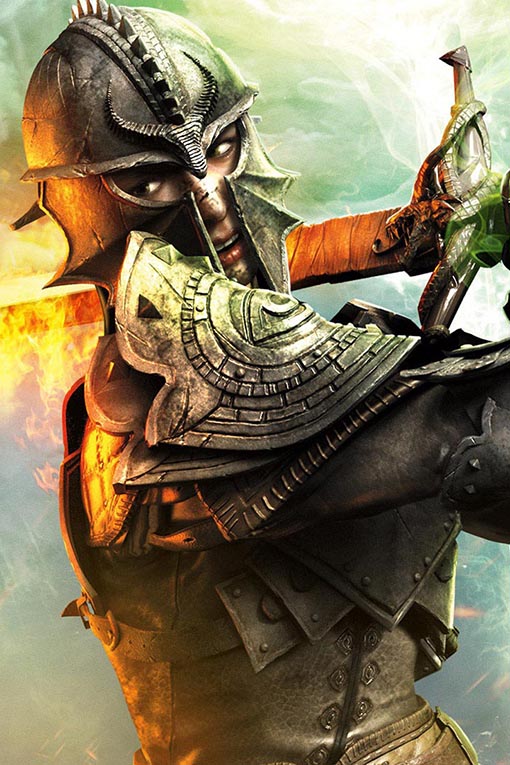 Your New Adventure Begins. Thedas needs heroes, and it's up to you and your party of warriors to save the land from darkness in BioWare's Dragon Age: Inquisition.
Description
Your New Adventure Begins.
When the sky opens up and rains down chaos, the world needs heroes. Become the savior of Thedas in Dragon Age: Inquisition. You are the Inquisitor, tasked with saving the world from itself. But the road ahead is paved with difficult decisions. Thedas is a land of strife. Factions constantly war with each other even as a larger demonic invasion has begun. And you? You and your band of champions are the only ones who can hold it together. It's your job to lead them… or fall.
Game Features:
Enthralling, Choice-driven Narrative – You're not just deciding who to send into which battle in Inquisition, you're making important decisions that shape the future of Thedas. Each choice carries weight, and your actions can lead to a variety of outcomes. Inquisition is a highly personalized journey, where one wrong move could set in motion a series of events that alter the physical aspects of the world itself, making your Thedas – and your heroes – feel truly unique.
A Massive World to Discover – The world of Thedas has never been bigger or more detailed; it's wide open, and ripe for exploration. Discover enemy keeps ripe for the taking. Unearth hidden caves filled with lurking creatures. Thedas is vast and dangerous, but uncovering its secrets can spell the difference between victory and defeat.
Intense, Strategic Combat – There's no wrong way to play Dragon Age: Inquisition… except for the way that gets you killed. Fortunately, the optional strategic view gives you a god's-eye vantage on battle. Time stops while you plan in this view, but if that's not your style, you can just barrel ahead, crossbows blazing.
---
Game of the Year Edition Includes:

Base Game
Flames of the Inquisition Arsenal, Armor, and Armored Mount
Smite your enemies with the Flames of the Inquisition weapons arsenal. Protect yourself against enemy attacks with the Flames of the Inquisition Armor. Plus, get a valiant steed, complete with its own set of Inquisition Armor forged from the flames of battle.
Dragon Age Multiplayer Deluxe Edition chests
Includes Starter and Deluxe Edition chests.
Skyhold Throne, Red Hart Halla and Bog Unicorn
Skyhold Throne
Every ruler should sit in a place of high honor, but as the Inquisitor you will have the greatest of all, fashioned from an ancient dragon skull.
Red Hart Halla
Traverse the perilous, living world atop this great-horned beast.
Bog Unicorn
Once belonging to an evil marauder, this unique mount has returned to inspire fear into those who would oppose you.
Digital Soundtrack
Bring the world of Thedas wherever you go with the digital soundtrack.
Jaws of Hakkon DLC Pack
Explore an all-new zone to uncover the fate of the last Inquisitor and the dragon he pursued.
The Descent DLC Pack
Descend deeper underground to explore ancient dwarven ruins and solve one of Thedas' greatest mysteries.
Trespasser DLC Pack
Lead your team toward a fateful battle with an enemy that could devastate Thedas.
Spoils of the Avvar
Get 5 new mounts, two new sets of armor, and new options to personalize your base at Skyhold.
Spoils of the Qunari
Get an armored war mount, new armor sets – including one in the style of the Arishok – and Skyhold items!
Additional information
| | |
| --- | --- |
| Hardware | PC |
| Region | Worldwide |
| Platform | EA App |
| Genre | Adventure, RPG |
| Metacritic Rating | 85 |
System Requirements
PC Requirements
Minimum:
OS: Windows 7 or 8.1, 64-bit

Processor (AMD): Quad core @ 2.5 GHz

Processor (Intel): Quad core @ 2.0 GHz

Memory: 4 GB

Graphics Card (AMD): Radeon HD 4870

Graphics Card (NVIDIA): GeForce 8800 GT

Graphics Memory: 512 MB

Hard Drive: 26 GB

DirectX: 10

Internet: 512 kbps up and down
Recommended:
OS: Windows 7 or 8.1, 64-bit

Processor (AMD): Six core @ 3.2 GHz

Processor (Intel): Quad core @ 3.0 GHz

Memory: 8 GB

Graphics Card (AMD): Radeon HD 7870 or R9 270

Graphics Card (NVIDIA): GeForce GTX 660

Graphics Memory: 2 GB

Hard Drive: 26 GB

DirectX: 11

Internet: 1 Mbps up and down
* Xbox 360 controller supported
* 100% DirectX 9.0c compatible sound card
* Online Authentication at time of installation
CD Key FAQ
All of our products are digitally delivered in the form of a CD key or product code. Our products are all redeemable via official platforms such as Steam, Origin, Xbox etc.
What is a CD key?
The CD key is the serial number or product code which is usually made up of a combination of letters and numbers. This key or code is used to activate the product and is normally found on a sticker inside the game case or booklet. When purchased the CD key allows you to register and activate the relevant game or software. All of our CD keys are currently provided in simple text format.
How does digital delivery work?
After completing the purchase at checkout we verify the purchase according to our fraud checks to ensure that the purchase is genuine. Following this you will receive an email containing your CD key or product code along with full download instructions.
Need further information?
If you require any further information then be sure to check our Frequently Asked Questions page.
If your question is not answered in the FAQ then please Contact Us.