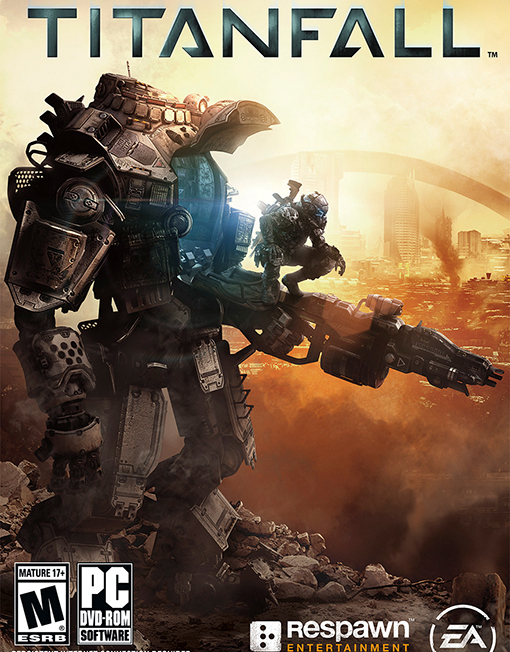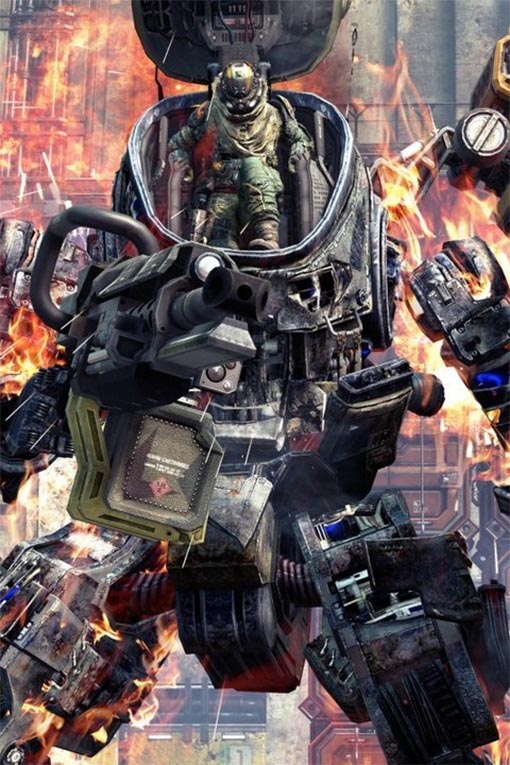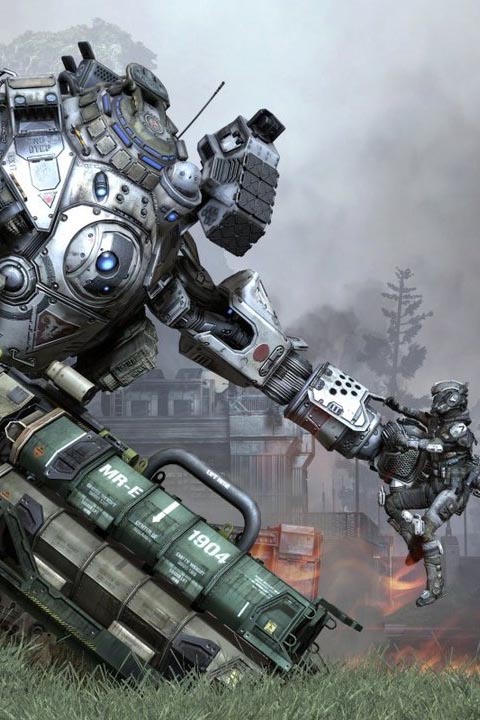 Join Your Friends in the Fight.
Experience a revolution in first-person shooters. Pilot powerful titans and battle across over a dozen maps in fast-paced, explosive combat.
Description
Join Your Friends in the Fight.
Millions of gamers have already heard the words "Prepare for Titanfall" crackle over a radio. They've experienced the feeling of dropping a titan from orbit – of hearing the scream of a massive, 20-foot-tall mechanical monstrosity burning through the atmosphere. They've fought side-by-side with their titan, running on walls and climbing buildings as their robotic buddy laid waste to enemies. They've jumped into the titan to take control, and wreaked havoc on their enemies with rockets, plasma pulses and 40mm rounds. They've experienced the future of first-person shooters. And now it's your turn.
Fluid, Fast-Paced Combat – Your Pilot in Titanfall is more capable than the average soldier. You can run on walls and leap between buildings, diving around corners and tumbling through the air. It's freeing, and you'll have a hard time going back to other shooters after feeling so powerful and unencumbered.
Massive Titans – Titans aren't just tanks. They aren't guardians or suits of armor. They're more than all of that. You can have one follow you around and lay down suppressing fire, or you can jump into the cockpit and blast away your enemies from within the thick metal shell. You can outfit titans with different armaments, too, making them as customizable as your soldier.
An Innovative Campaign – Titanfall takes a bold step by blending traditional narrative with competitive multiplayer, with huge set pieces, characters and story elements all with in thrilling multiplayer modes. You're still fighting vicious enemies… but those enemies are players, too.
Additional information
| | |
| --- | --- |
| Hardware | PC |
| Region | Worldwide |
| Platform | EA App |
| Genre | Action, Shooter |
| Metacritic Rating | 86 |
System Requirements
PC Requirements
Minimum:
OS: Windows Vista SP2 64-bit / Windows 7 SP1 64-bit / Windows 8 64-bit

CPU: AMD Athlon X2 2.8GHz / Intel Core 2 Duo 2.4GHz

RAM: At least 4 GB

HARD DRIVE: At least 50 GB of free space

VIDEO: AMD Radeon HD 4770 with 512MB RAM or better / Nvidia GeForce 8800GT with 512MB RAM or better

DirectX: DirectX 11

INPUT: Keyboard and mouse, Microsoft Gamepad

ONLINE CONNECTION REQUIREMENTS: 512kbps down and 384kbps up or faster Internet connection
Product FAQ
What's included with Titanfall?
Titanfall base game for PC – downloaded via Origin.
Is there any region lock for Titanfall?
No. There is no region lock. This game can be played worldwide.
How will I receive my download for Titanfall?
We process your order and send out your game key through a delivery email. This is typically done within 10-15 minutes during our online times (9am – 10pm UK). Once you receive your game key, you can follow our activation guide to redeem the key on the corresponding platform.
How do I activate the key for Titanfall?
We provide a step-by-step guide for all platforms. Simply follow the activation guide provided with game key.
CD Key FAQ
All of our products are digitally delivered in the form of a CD key or product code. Our products are all redeemable via official platforms such as Steam, Origin, Xbox etc.
What is a CD key?
The CD key is the serial number or product code which is usually made up of a combination of letters and numbers. This key or code is used to activate the product and is normally found on a sticker inside the game case or booklet. When purchased the CD key allows you to register and activate the relevant game or software. All of our CD keys are currently provided in simple text format.
How does digital delivery work?
After completing the purchase at checkout we verify the purchase according to our fraud checks to ensure that the purchase is genuine. Following this you will receive an email containing your CD key or product code along with full download instructions.
Need further information?
If you require any further information then be sure to check our Frequently Asked Questions page.
If your question is not answered in the FAQ then please Contact Us.