Call of Duty: Black Ops III 3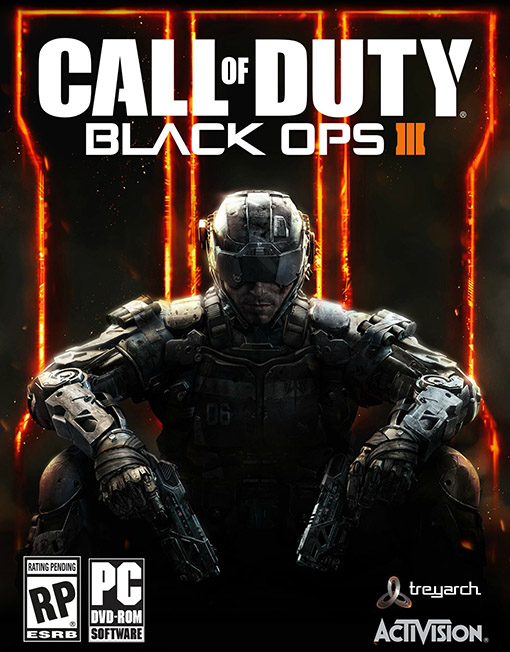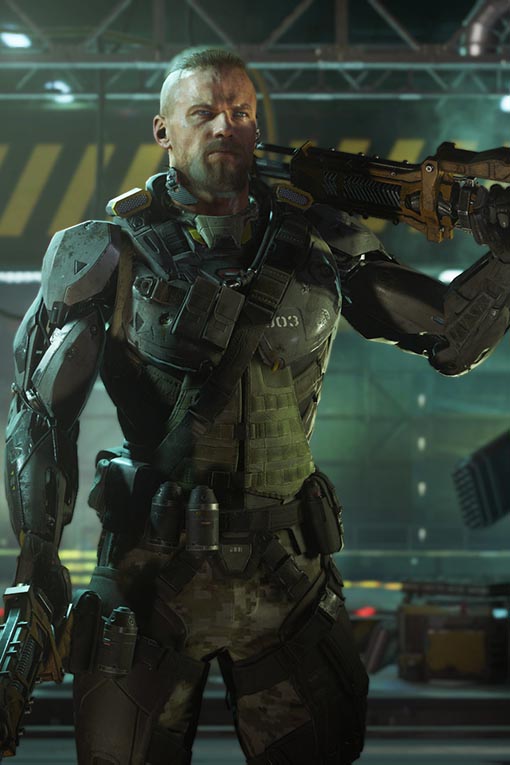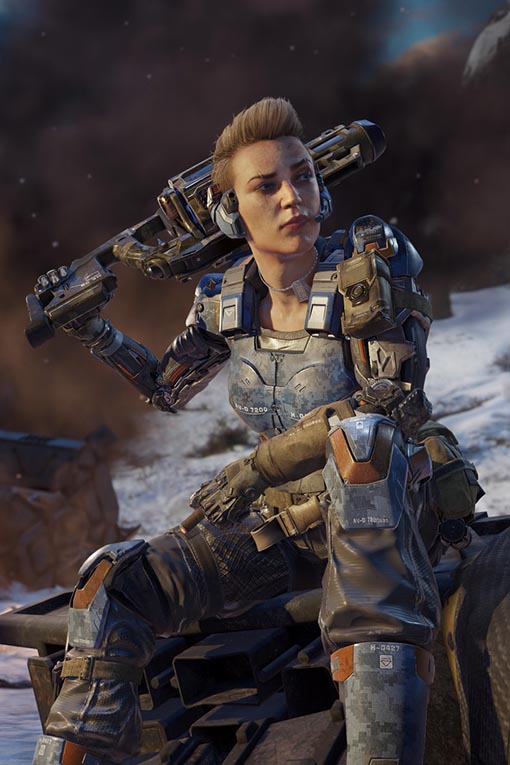 Welcome to Call of Duty: Black Ops III, a dark future where a new breed of Black Ops soldier emerges and the lines are blurred between humanity and the technology we created to stay ahead.
Description
Treyarch, developer of the two most-played games in Call of Duty history, returns with Call of Duty: Black Ops III. For the first time with three-years of development, the revered, award-winning studio has created its first title for next-gen hardware in the critically acclaimed Black Ops series. Welcome to Call of Duty: Black Ops 3, a dark, twisted future where a new breed of Black Ops soldier emerges and the lines are blurred between our own humanity and the technology we created to stay ahead, in a world where cutting-edge military robotics define warfare.
Call of Duty: Black Ops 3 combines three unique game modes: Campaign, Multiplayer and Zombies, providing fans with the deepest and most ambitious Call of Duty ever. The Campaign has been designed as a co-op game that can be played with up to 4 players online or as a solo cinematic thrill-ride. Multiplayer will be the franchise's deepest, most rewarding and most engaging to date, with new ways to rank up, customize, and gear up for battle. And Zombies delivers an all-new mind-blowing experience with its own dedicated narrative. Call of Duty: Black Ops 3 can be played entirely online, and for the first time each of the offerings has its own unique player XP and progression systems. The title ushers in an unprecedented level of innovation, including jaw-dropping environments, never before experienced weaponry and abilities, and the introduction of a new, improved fluid movement system. All of this is brought to life by advanced technology custom crafted for this title, including new AI and animation systems, and graphics that redefine the standards Call of Duty fans have come to expect from the critically-acclaimed series, with cutting edge lighting systems and visual effects.
INTRODUCING A NEW ERA OF BLACK OPS:
Call of Duty: Black Ops 3 deploys its players into a future where bio-technology has enabled a new breed of Black Ops soldier. Players are now always on and always connected to the intelligence grid and their fellow operatives during battle. In a world more divided than ever, this elite squad consists of men and women who have enhanced their combat capabilities to fight faster, stronger, and smarter. Every soldier has to make difficult decisions and visit dark places in this engaging, gritty narrative.
A CALL OF DUTY CAMPAIGN UNLIKE ANYTHING BEFORE IT:
Treyarch elevates the Call of Duty social gaming experience by delivering a campaign with the ability to play cooperatively with up to four players online, using the same battle-tested network infrastructure and social systems that support its world-class Multiplayer and Zombies game modes. Designed for co-op and re-playability, players encounter all the epic cinematic gameplay moments Call of Duty is known for delivering as well as new open-area arena-style gameplay elements designed to allow players to approach the game with a different strategy each time they play. And now, every player is completely customizable: from weapons and loadouts, to abilities and outfits, all with full progression systems and a personalized armory to show off accomplishments, providing a constantly-evolving campaign experience.
PREPARE FOR A LEVELED-UP MULTIPLAYER:
With Black Ops 3, Treyarch premieres a new momentum-based chained-movement system, allowing players to fluidly move through the environment with finesse, using controlled thrust jumps, slides, and mantling abilities in a multitude of combinations, all while maintaining complete control over your weapon at all times. Maps are designed from the ground-up for the new movement system, allowing players to be successful with traditional movement, as well as advanced tactics and maneuvers.
Black Ops 3 multiplayer also introduces the new Specialist character system, which allows players to rank up and master each specific character's battle-hardened capabilities and weapons. With this addition to Traditional and Weapons XP progressions systems, Black Ops 3 multiplayer gives players three different ways to rank up.
FIGHT THE UNDEAD IN AN ALL-NEW HORROR STORY:
No Treyarch title would be complete without its signature Zombies offering – a full-game experience with its own distinct storyline right out of the box. Black Ops 3 Zombies is the most immersive and ambitious Call of Duty Zombies to date, with a full XP-based progression system for players that adds depth and re-playability to the engaging gameplay Zombies fans have come to expect.
Additional information
| | |
| --- | --- |
| Hardware | PC |
| Region | Worldwide |
| Platform | Steam |
| Genre | Action, Shooter |
| Metacritic Rating | 73 |
System Requirements
PC Requirements
Minimum:
OS: Windows 7 64-Bit / Windows 8 64-Bit / Windows 8.1 64-Bit
Processor: Intel® Core™ i3-530 @ 2.93 GHz / AMD Phenom™ II X4 810 @ 2.60 GHz
Memory: 6 GB RAM
Graphics: NVIDIA® GeForce® GTX 470 @ 1GB / ATI® Radeon™ HD 6970 @ 1GB
DirectX: Version 11
Network: Broadband Internet connection
Storage: 100 GB available space
Sound Card: DirectX Compatible
Product FAQ
What's included with Call of Duty Black Ops 3?
Call of Duty Black Ops 3 base game for PC – downloaded via Steam.
Is there any region lock for Call of Duty Black Ops 3?
No. There is no region lock. This game can be played worldwide.
How will I receive my download for Call of Duty Black Ops 3?
We process your order and send out your game key through a delivery email. This is typically done within 10-15 minutes during our online times (9am – 10pm UK). Once you receive your game key, you can follow our activation guide to redeem the key on the corresponding platform.
How do I activate the key for Call of Duty Black Ops 3?
We provide a step-by-step guide for all platforms. Simply follow the activation guide provided with game key.
CD Key FAQ
All of our products are digitally delivered in the form of a CD key or product code. Our products are all redeemable via official platforms such as Steam, Origin, Xbox etc.
What is a CD key?
The CD key is the serial number or product code which is usually made up of a combination of letters and numbers. This key or code is used to activate the product and is normally found on a sticker inside the game case or booklet. When purchased the CD key allows you to register and activate the relevant game or software. All of our CD keys are currently provided in simple text format.
How does digital delivery work?
After completing the purchase at checkout we verify the purchase according to our fraud checks to ensure that the purchase is genuine. Following this you will receive an email containing your CD key or product code along with full download instructions.
Need further information?
If you require any further information then be sure to check our Frequently Asked Questions page.
If your question is not answered in the FAQ then please Contact Us.