SpellForce: Conquest of Eo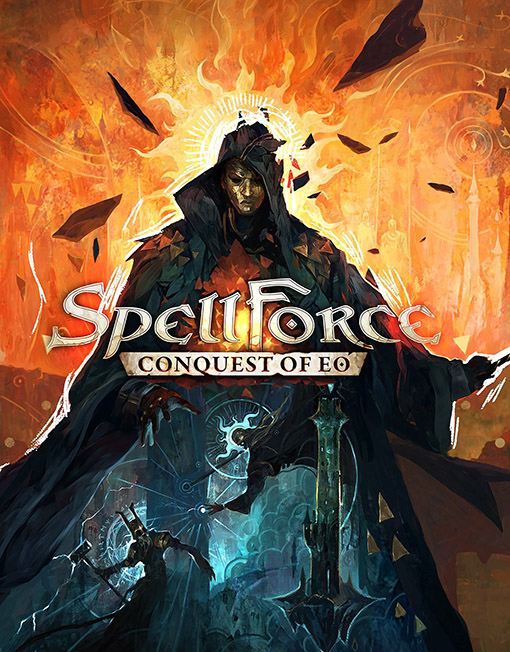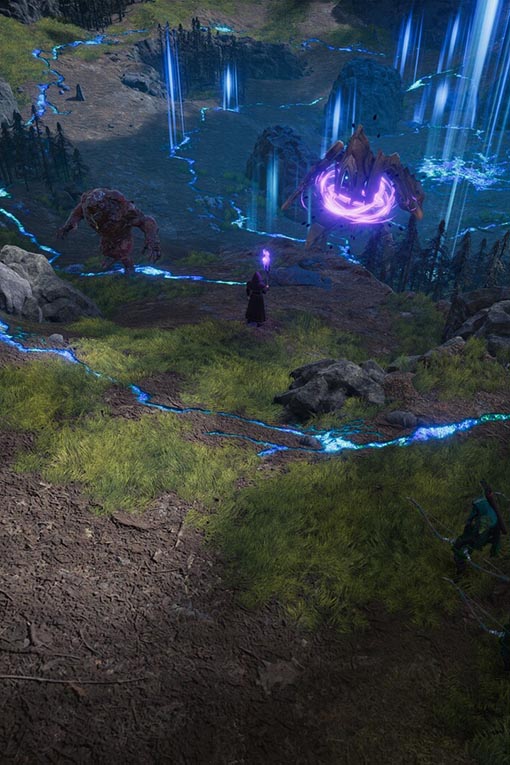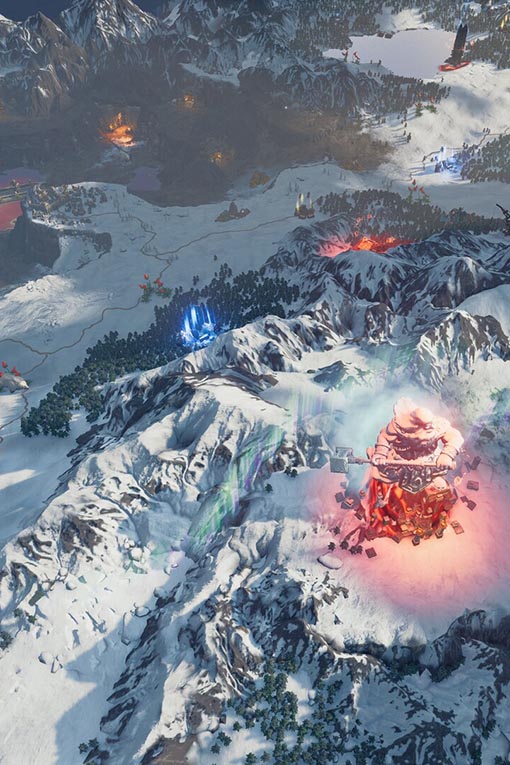 On a journey to great magical might, explore and control the lands of Eo in this ever-changing turn-based strategy role-playing game. Field armies and heroes in tactical combat, finish hundreds of quests, and gather spells and artefacts to become the most powerful mage of all.
Description
In this turn-based strategy game set in the fantastic world of SpellForce, take up the mantle of your master as the heir to his mysterious wizard's tower.
Study a multitude of spells to cast over the lands around you, summon fantastical minions and train mighty warriors to roam the world. Fight in fast-paced but tactical turn-based battles.
Explore the Realm of Eo
Win over mighty heroes to go on adventures for you, find useful artefacts and ingredients or bring back riches. Seek out talented apprentices to expand your domain and workers to gather a wealth of resources for you. Unearth the secrets inherited from your master and follow his quest to tap and unleash the ultimate source of magical power – the Allfire!
Face powerful foes
Among the other mages, there are those who would oppose your rise to power. You will have to face great armies and even greater ambitions of your rival Mages. Can you survive the struggle for domination?
To expand your domain, you will need to control sources of Allfire, so you can fill your grimoire with new magical spells, craft mighty artefacts, and expand and improve your tower.
Choose wisely
Become a Necromancer creating dozens of powerful undead, an Alchemist concocting potions and explosive vials for use in battle or an Artificer crafting glyphs and magical items to furnish your troops with. Bolster your might with over 60 spells and more than100 different troops from lowly goblins to majestic griffons.
Leave your mark
Befriend cities, harvest resources, and expand your domain. Fill your grimoire with arcane knowledge to best your rivals as you vie for sources of power. Hunt arcane artefacts and unearth the long-hidden secrets of the Shapers or take control of mythical locations to absorb their power. Improve your tower and furnish it with new rooms to grow your dominion, with upgrades ranging from a necromancer's crypt to the mystical crystal chamber.
Tower on the fly
Your immense magical sophistication allows your tower to levitate from the ground and travel the lands. On your path to exploit the sources of magical power on Eo, you will face New Purity fanatics, hostile granite dwarves, and bloodthirsty orcs. Encounter undead, demons, and monsters as you explore forgotten ruins or help a village haunted by ghosts.
You might even need to face the other wizards' armies of minions and best them in battle so you can march on your competitors' towers and reduce them to rubble. Or perhaps you might find a way for you to appease them and profit from their knowledge?
SpellForce: Conquest of Eo lets you dive into a rich world, filled to the brim with magic and adventure. Will you succeed or perish in the struggle to become the greatest mage the world has ever seen?
Expand and improve your tower and construct new rooms to forge your wizard's path
Choose from one of three archetypes and six spell lists, all allowing different styles of play
Recruit individual heroes and apprentices to lead your troops
Make the living interactive grimoire reveal new secrets and spells to you
Craft anything from magical glyphs and artefacts to undead minions
Explore over 600 adventures different with each procedurally generated campaign
Additional information
| | |
| --- | --- |
| Hardware | PC |
| Region | Worldwide |
| Platform | Steam |
| Genre | RPG, Strategy |
| Metacritic Rating | 77 |
System Requirements
PC Requirements
Minimum:
Requires a 64-bit processor and operating system
OS: 64bit OS – Windows 10/11
Processor: AMD Ryzen 3 1300X / Intel Core i4-4690K
Memory: 8 GB RAM
Graphics: GeForce GTX 1050Ti 4GB VRAM / Radeon RX 570 4GB VRAM
DirectX: Version 11
Storage: 9 GB available space
Recommended:
Requires a 64-bit processor and operating system
OS: 64bit OS – Windows 10/11
Processor: AMD Ryzen 5 5600X / Intel Core i7-10700K
Memory: 16 GB RAM
Graphics: GeForce RTX 2080 / Radeon RX 5700XT
DirectX: Version 12
Storage: 9 GB available space
Additional Notes: SSD Harddrive highly recommended for quicker loading times
Product FAQ
What's included with SpellForce Conquest of Eo?
SpellForce Conquest of Eo base game for PC – downloaded via Steam.
Is there any region lock for SpellForce Conquest of Eo?
No. There is no region lock. This game can be played worldwide.
How will I receive my download for SpellForce Conquest of Eo?
We process your order and send out your game key through a delivery email. This is typically done within 10-15 minutes during our online times (9am – 10pm UK). Once you receive your game key, you can follow our activation guide to redeem the key on the corresponding platform.
How do I activate the key for SpellForce Conquest of Eo?
We provide a step-by-step guide for all platforms. Simply follow the activation guide provided with game key.
CD Key FAQ
All of our products are digitally delivered in the form of a CD key or product code. Our products are all redeemable via official platforms such as Steam, Origin, Xbox etc.
What is a CD key?
The CD key is the serial number or product code which is usually made up of a combination of letters and numbers. This key or code is used to activate the product and is normally found on a sticker inside the game case or booklet. When purchased the CD key allows you to register and activate the relevant game or software. All of our CD keys are currently provided in simple text format.
How does digital delivery work?
After completing the purchase at checkout we verify the purchase according to our fraud checks to ensure that the purchase is genuine. Following this you will receive an email containing your CD key or product code along with full download instructions.
Need further information?
If you require any further information then be sure to check our Frequently Asked Questions page.
If your question is not answered in the FAQ then please Contact Us.