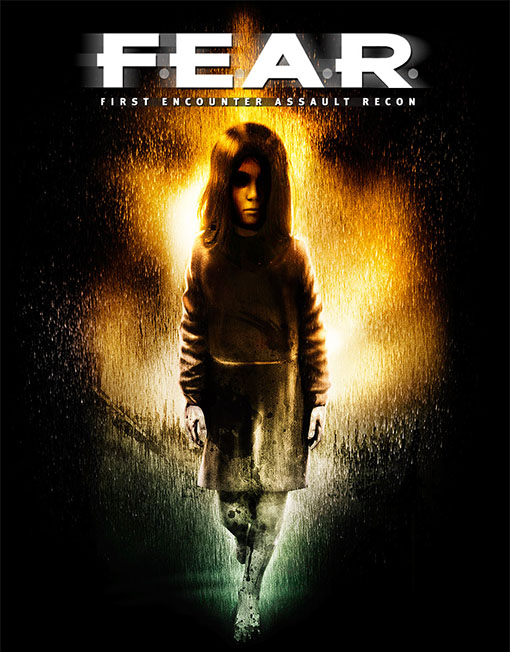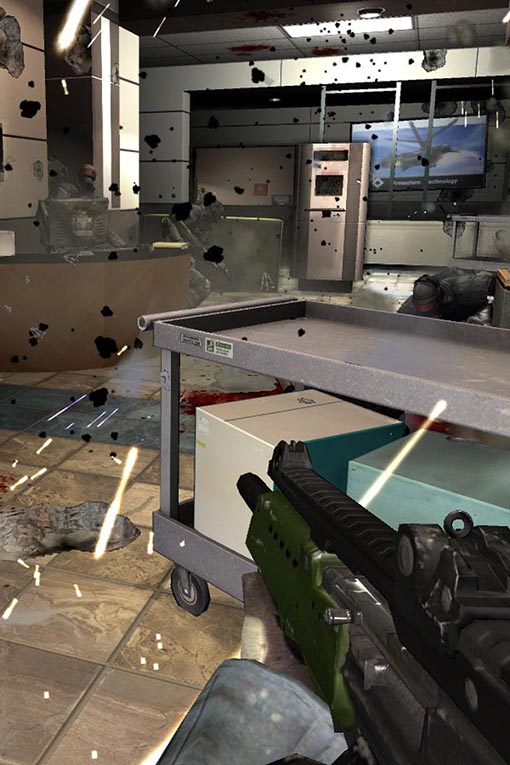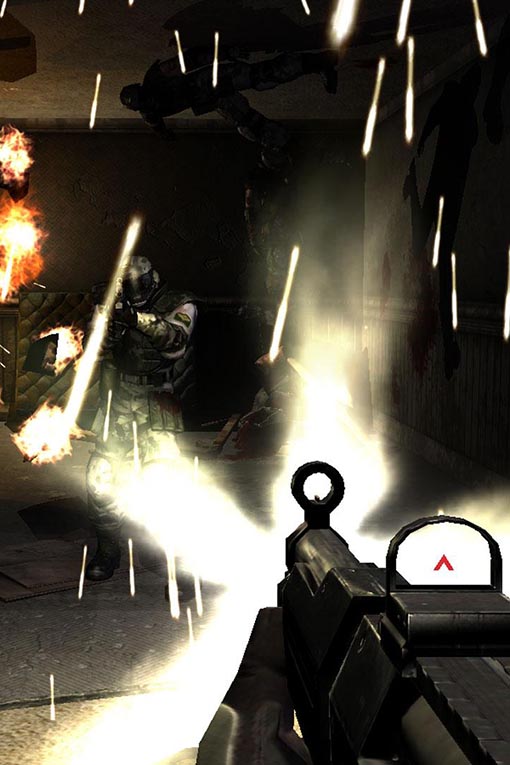 Experience the original F.E.A.R. along with F.E.A.R. Extraction Point and F.E.A.R. Perseus Mandate. Available Now!
Description
Be the hero in your own cinematic epic of action, tension and terror. A mysterious paramilitary force infiltrates a multi-billion dollar aerospace compound, taking hostages but issuing no demands. The government responds by sending in a Special Forces team only to have them obliterated. Live footage of the massacre shows an inexplicable wave of destruction tearing the soldiers apart. With no other recourse, the elite F.E.A.R. (First Encounter Assault Recon) team is assembled to deal with the extraordinary circumstances. They are given one simple mission: Evaluate the threat and eliminate the intruders at any cost.
F.E.A.R. Extraction Point Extraction Point kicks off where the original game ended – with a bang. As the helicopter which the F.E.A.R. team is on attempts to leave the vicinity, it instead winds up crashing. The F.E.A.R. team is thus forced to seek out an alternate extraction point, all the way battling the now free Alma and her paranormal minions across a destroyed city.
F.E.A.R. Perseus Mandate As the first F.E.A.R. team and Delta Force fight for control of the situation, a second F.E.A.R. team is sent in to shed some light on Armacham Technology Corporation's (ATC) dark past. As a member of a secondary F.E.A.R. team, you are brought in to discover more information regarding the secret project at the ATC facilities. The multiplayer component for this expansion is no longer available.
Additional information
| | |
| --- | --- |
| Hardware | PC |
| Region | Worldwide |
| Platform | Steam |
| Genre | Action, Horror, Shooter |
| Metacritic Rating | 88 |
System Requirements
PC Requirements
Minimum:
Operating System: Windows® XP, x64 or 2000 with latest service pack installed
Processor: Pentium® 4 1.7 GHz or equivalent processor
Memory: 512 MB of RAM or more
Graphics: 64 MB GeForce™ 4 Ti or Radeon® 9000 video card; Monitor that can display in 4:3 aspect ratio
DirectX®: 9.0c (August Edition) or higher
Hard Drive: 17 GB free Hard Drive Space for installation; Additional hard drive space for a swap file and saved game files
Sound: 16-bit DirectX® 9.0 compliant sound card with support for EAX™ 2.0
Multiplayer Requirements: Broadband or LAN connection for multiplayer games
Recommended:
Processor: Pentium® 4 3.0 GHz or equivalent processor
Memory: 1 GB RAM
Graphics: A 256 MB Radeon® 9800 Pro or GeForce™ 6600 or equivalent supported
DirectX®: DirectX® 9 compliant video card with hardware T&L and pixel shader 2.0 support
Sound: Sound Blaster® X-Fi™ series sound card
Product FAQ
What's included with FEAR?
FEAR base game for PC – downloaded via Steam.
Is there any region lock for FEAR?
No. There is no region lock. This game can be played worldwide.
How will I receive my download for FEAR?
We process your order and send out your game key through a delivery email. This is typically done within 10-15 minutes during our online times (9am – 10pm UK). Once you receive your game key, you can follow our activation guide to redeem the key on the corresponding platform.
How do I activate the key for FEAR?
We provide a step-by-step guide for all platforms. Simply follow the activation guide provided with game key.
CD Key FAQ
All of our products are digitally delivered in the form of a CD key or product code. Our products are all redeemable via official platforms such as Steam, Origin, Xbox etc.
What is a CD key?
The CD key is the serial number or product code which is usually made up of a combination of letters and numbers. This key or code is used to activate the product and is normally found on a sticker inside the game case or booklet. When purchased the CD key allows you to register and activate the relevant game or software. All of our CD keys are currently provided in simple text format.
How does digital delivery work?
After completing the purchase at checkout we verify the purchase according to our fraud checks to ensure that the purchase is genuine. Following this you will receive an email containing your CD key or product code along with full download instructions.
Need further information?
If you require any further information then be sure to check our Frequently Asked Questions page.
If your question is not answered in the FAQ then please Contact Us.