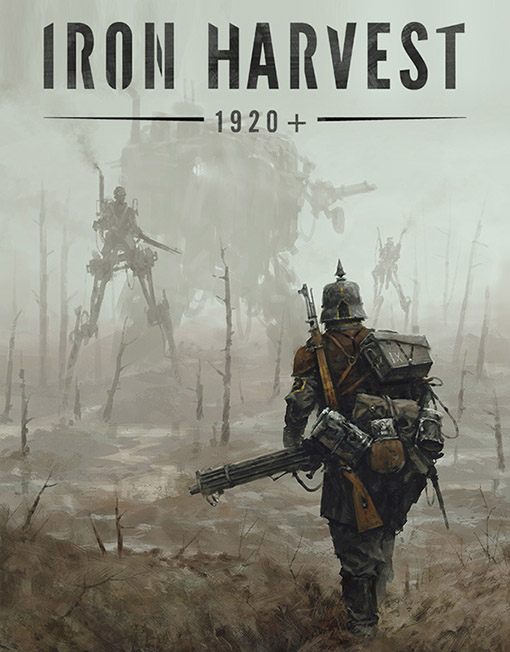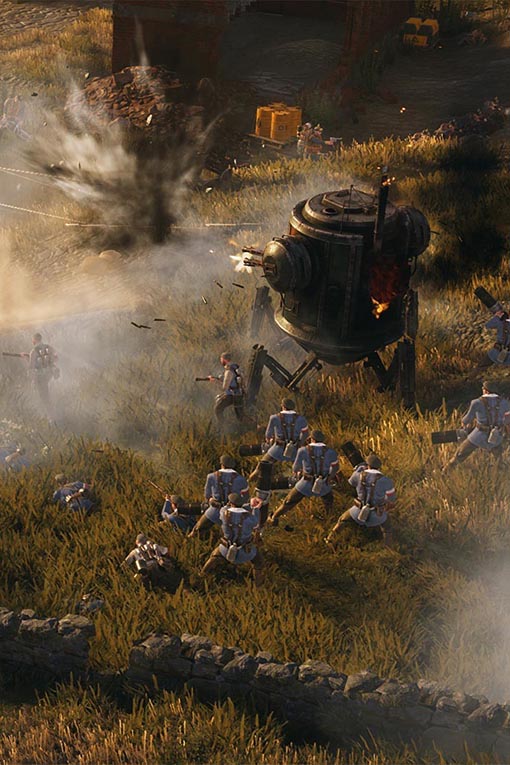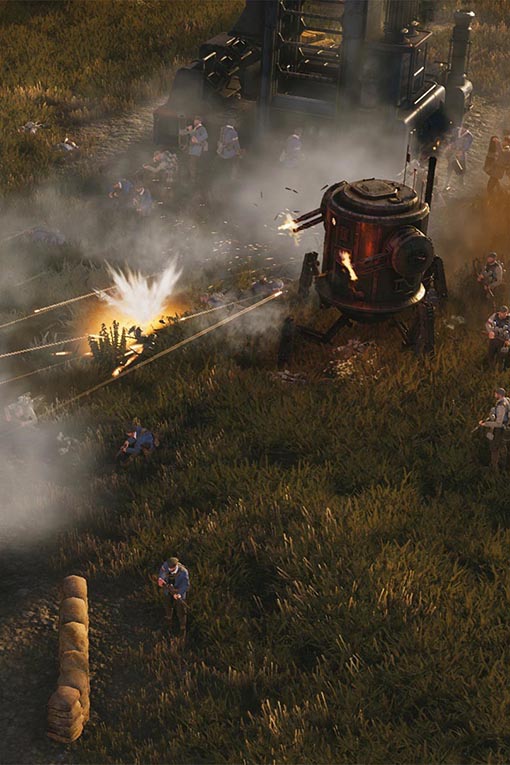 A classic real-time strategy game with an epic single player campaign, multiplayer & coop, set in the alternate reality of 1920+.
Description
Iron Harvest Deluxe Edition:
The Deluxe Edition includes a Mini Campaign and a big Add-on, granting access to all new adventures in the alternative reality of 1920+. Exact contents still to be determined, but expect hours of real time strategy and story-driven action of the highest quality!
---
Iron Harvest is a real-time strategy game (RTS) set in the alternate reality of 1920+, just after the end of the Great War. The Game lets you control giant dieselpunk mechs, combining epic singleplayer and coop campaigns as well as skirmishes with intense action on the battlefield for multiplayer fans, Iron Harvest is the classic real-time strategy games fans have been waiting for.
Tradition clashes with scientific and technological progress, while Europe is still recovering from the brutal battles of the World War. Cities are being rebuilt and in the countryside, the era of the Iron Harvest has begun. Farmers are uncovering the remains of the majestic walking machines that had fought on the battlefields of the Great War.
In the midst of this chaos, a new threat appears that will put Europe's very existence at risk. Secret forces are putting everything they can towards destabilization of entire countries, determined to set the world on fire once again and finally seize control.
Lead dozens of different unit types into battle, carefully utilize cover and blast entire buildings to shreds. Take your time to come up with a plan which allows for a wide range of tactics, including a stealth approach. Mechs. We got mechs. Lots of them.
Experience an epic overarching story, spanning more than 20 missions over three campaigns. Join nine charismatic heroes and their beastly companions in their adventures across Europe. Team-up with a friend and master all campaigns side-by-side in co-op.
Command three diverse factions with over 40 unit types and 9 heroes with unique abilities. Setup skirmish and multiplayer matches any way you want. Configure your personal game interface and choose your favourite input controls.
Competitive multiplayer with ladders, ranked matches & leagues. Choose from a vast selection of skirmish maps and challenge maps, available to play in singleplayer and coop. In addition expect regular free updates during the season, including new singleplayer challenges, multiplayer maps and more to look forward to.
Conquer resource points, build your base and place fortifications to protect your unit production and research.
Additional information
| | |
| --- | --- |
| Hardware | PC |
| Edition | Deluxe Edition, Standard Edition |
| Region | Worldwide |
| Platform | Steam |
| Genre | Strategy |
| Metacritic Rating | 75 |
Product FAQ
Is there any region lock for Iron Harvest?
No. There is no region lock. This game can be played worldwide.
How will I receive my download for Iron Harvest?
We process your order and send out your game key through a delivery email. This is typically done within 10-15 minutes during our online times (9am – 10pm UK). Once you receive your game key, you can follow our activation guide to redeem the key on the corresponding platform.
How do I activate the key for Iron Harvest?
We provide a step-by-step guide for all platforms. Simply follow the activation guide provided with game key.
CD Key FAQ
All of our products are digitally delivered in the form of a CD key or product code. Our products are all redeemable via official platforms such as Steam, Origin, Xbox etc.
What is a CD key?
The CD key is the serial number or product code which is usually made up of a combination of letters and numbers. This key or code is used to activate the product and is normally found on a sticker inside the game case or booklet. When purchased the CD key allows you to register and activate the relevant game or software. All of our CD keys are currently provided in simple text format.
How does digital delivery work?
After completing the purchase at checkout we verify the purchase according to our fraud checks to ensure that the purchase is genuine. Following this you will receive an email containing your CD key or product code along with full download instructions.
Need further information?
If you require any further information then be sure to check our Frequently Asked Questions page.
If your question is not answered in the FAQ then please Contact Us.